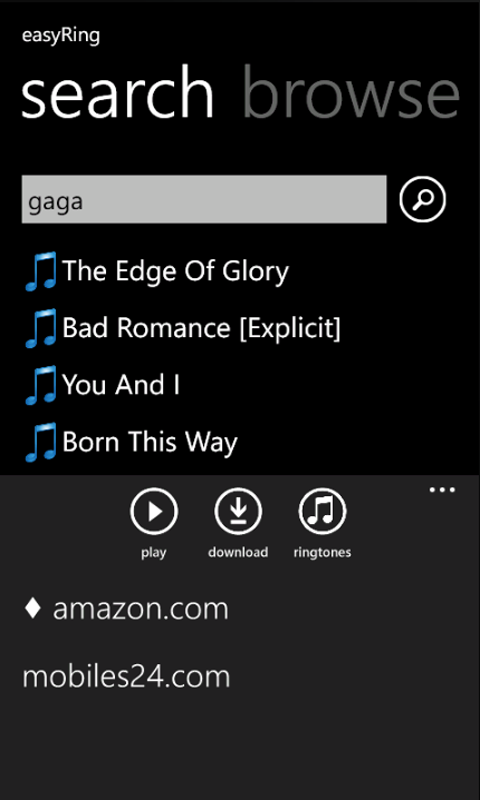 Another ringtone app has been published to the marketplace by Wsoftvn (the developer of the free Youtube client easyTube).
easyRinghelps you to discover millions of free and legal mp3 ringtones on Amazon.com and Mobiles24.com. You can download and save any mp3 as your ringtone with a few clicks. With easyRing, you have to options for searching mp3 ringtones:
– Using mobiles24.com which is a network of over 5 million members sharing more than 400,000 ringtone downloads. easyRing provides you a neat user interface for searching and browsing mp3 ringtones on mobiles24.com without a need of an account.
– Using Amazon.com, we all know that Amazon provide millions of free previews for their songs. Using easyRing you can easily discover and download those mp3 previews and install them as your ringtones.
easyRing costs only $0.99. The trial version will let you search, browse, download and listen to any mp3 files, however you are allowed to install no more than 3 ringtones. It is worth to give it a try, go and get it here.