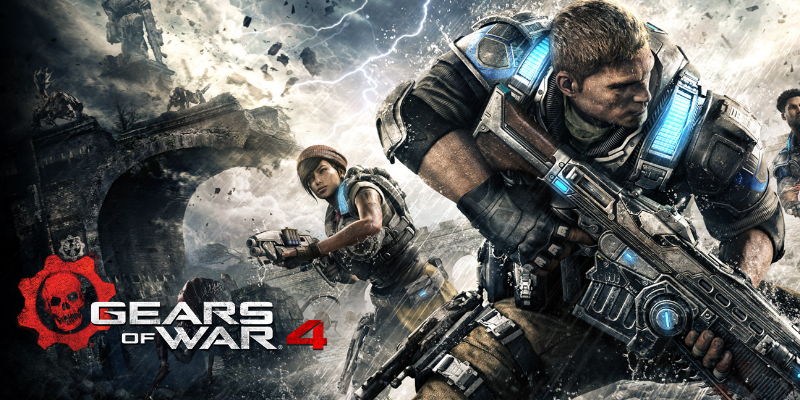 Gears of War 4 is a game made for the series' fans. Chances are that if you're a fan, you bought the game's Ultimate Edition. The Ultimate Edition has a lot of extras tossed in with it, like the game's season pass. It also comes with something that Forza Horizon 3's Ultimate Edition included: getting to play the game before anybody else. Ultimate Edition owners get four days all to themselves, and they can hop into the action starting today.
The Ultimate Edition's extras in general seem to make it worth the $99.99 asking price. The season pass contains what you'd usually expect – two DLC maps every month for one year – but it's also got some more interesting extras. Season pass owners will be able to play on an exclusive developer playlist, which lets them test out new maps, modes, and more before they officially release.
Gears of War 4 is the very first game in the series since 2013, and the first numbered title since 2011. It's also the first title in the franchise not made by Epic Games, instead being developed by The Coalition, a studio formed by Microsoft. The Coalition previously released a remaster of the original Gears of War last year, which was warmly received.
Gears of War 4 is also the first title in the franchise to support Xbox Play Anywhere, making it the third release for the program after both Forza Horizon 3 and ReCore. This means that if you purchase it digitally, you'll get to play it on both your Xbox One and your Windows 10 PC.
If you'd like to purchase the game, you can find the Ultimate Edition in the Xbox Store here.
Did you buy Gears of War 4's Ultimate Edition? Are you going to play it today? Let us know in the comments below!