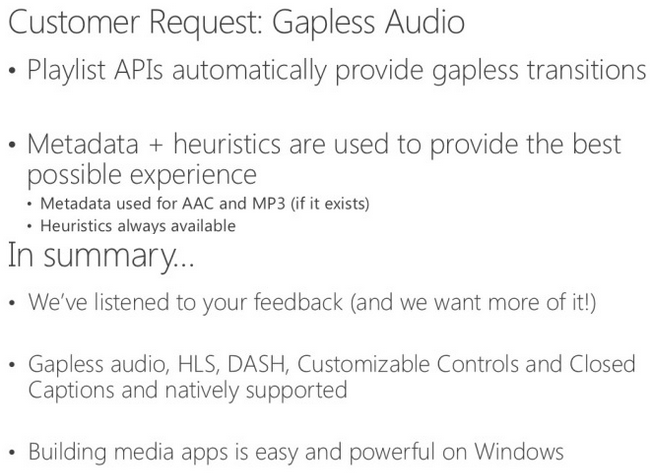 Its been a long time coming, but it has finally been confirmed that true Gapless Audio is coming to Windows 10.
The information, from a media presentation at Build 2015, confirms that the operating system will attempt to intelligently find the end of one track and gently slip into the beginning of another using the following techniques:
Playlist APIs automatically provide gapless transitions
Metadata + heuristics are used to provide the best possible experience
Metadata used for AAC and MP3 (if it exists)
Heuristics always available
The Windows 10 media team also notes that besides Gapless Audio, in Windows 10 they are also delivering HLS, DASH (both streaming technologies), Customizable Controls and Closed Captions natively, making the OS compatible with most web standards supported by online media.
Does this news make our readers even more excited for Windows 10 Mobile, which is expected to drop in Q4 2015?