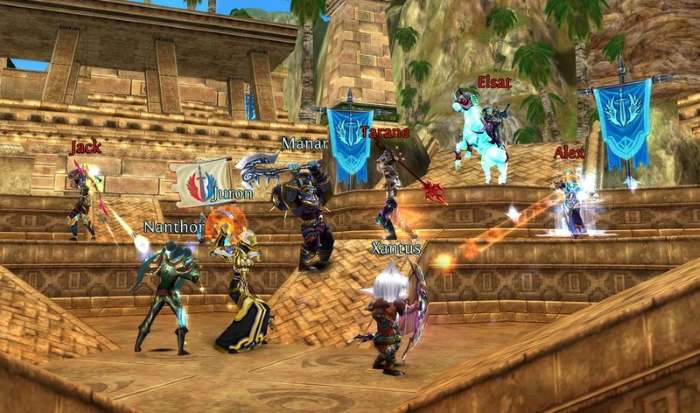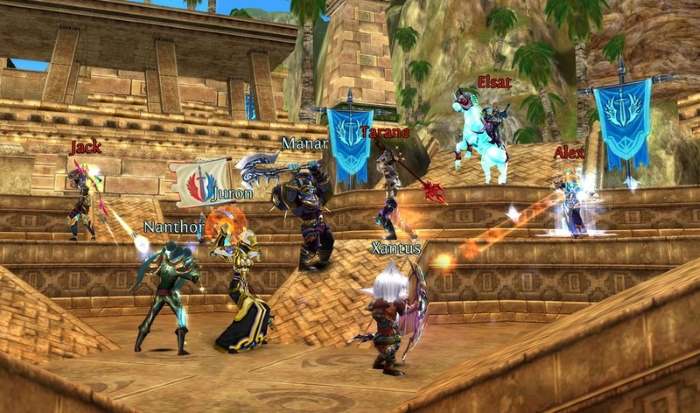 Gameloft launched a MMORPG (Massively multiplayer online role-playing game) last year with Xbox support, dubbed as "Order & Chaos Online". However, the game was full of bugs and Gameloft ended-up dropping Xbox support for the game back in August. Now, according to Windows Central, Gameloft will bring the game back on December 15th with Xbox support. The game will also launch on Windows 8 and RT. According to WC, the game will be available for free from now (previously priced at $6.99). Here are the new features of Order & Chaos Online:
New Features:
Competitive Multiplayer:

Battlefields (PvP)
Capture the Flag
2v2 or 4v4 challenges
League of Champions: join a league of legendary warriors and earn Honor Points based on your team performance. Rise to the top of your League leaderboard and redeem Honor Points for special weapons and equipment.
Leaderboards

New Dungeons & Regions:

Caves of Tear Coast
Ruin of Vliya Temple
Fate of Collapse
Arcadian Forest
Under Realm
Frostlund

New Items:

Black Market: secret auction full of rare and unique items

New Quests

New Challenges: daily and weekly quests for rewards

New Mounts & Pets
Revamped interface
Overall bug fixes and system optimizations
They have also reported that Gameloft will be updating its "UNO & Friends" game. That's not all. The studio is also expected to update its "Asphalt Overdrive" title with Xbox support soon.
Are you excited for the game's return? Let us know in the comment section below.