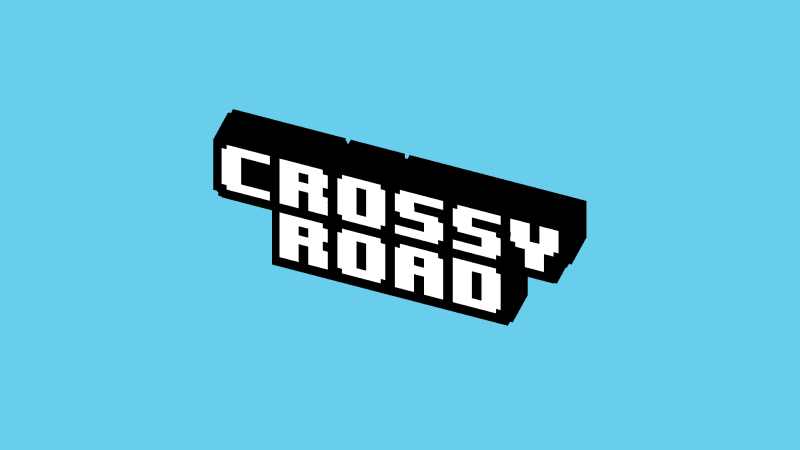 There are some games out there that take an existing idea and give it a nice spin. The end result can go both ways. Sometimes, it ends up being really good, and other times it can be a disaster. Crossy Roads is the former.
Gameplay
You have probably played several games where your objective is pretty straightforward. The player object has to cross a road filled with dangerous traffic. Crossy Roads takes that concept to the next level. It's almost like an endless runner. The screen keeps pushing you forward and you have a limited time to react to the obstacles.
The further you travel through the traffic ridden city, the more difficult it gets. You will run into speeding trains, buses, cars and even puddles with tricky logs floating on them.  Eventually, it all gets too difficult to handle and your player character gets crushed.
Visuals and Sound
The game has visuals similar to the Snake game we reviewed a few days ago. It plays with the overall setting because it's pleasing to the eyes. The obstacles are all drawn really well. One of the more interesting feature about the game (also a push to in-app purchases) is that your player character can be changed. One game you are hopping along as a sheep and another time, you are pushing a starlet who is constantly the center of paparazzi photo clicking with added flash effects.  The game also gives a unique 'crush' animation when you are run over or drown.
The sound design is just about right. If you were to play with headphones, you can hear the vehicles coming in and going. The hopping sound (each unique to the player character chosen, another smart decision). The music is good, and there really is nothing to complain here. It's just perfect.
Replayability and Controls
The controls are top notch, and a game like this needs that. You can move forward, and also occasionally sideways. Side way movement could have been a little friendlier. Occasionally, you will want to move sideways but your player character moves forward anyway, getting crushed. Of course, with practice this issue goes away.
About replayability? It's hard to say. The game is tough as nails. So far, I could only get to a high score of 70. Unlike a standard endless runner, the game is almost intent on making sure that you don't go too far. Difficulty increases exponentially. The game also makes it impossible to observe a pattern because vehicles seem to have varying speeds and puddles are almost impossible to cross at times.
If you are like a challenge, then yes, the game has high replayability. If you end up getting frustrated, you might uninstall this game as soon as you installed it.
Bugs
The game has some weird bug in it, and this is by far the only thing that goes against. Occasionally, the game will simply load into a black screen. If you were to rotate the screen, the game goes haywire. These seem fairly easy to fix and the next update should fix them.
In App Purchase

The game has an excellent in-app purchase system and you are free to pay only when you wish to. Except for aesthetic improvements such as new characters that can be unlocked, the core game remains unchanged. This is an in-app system that is well done.
Game version at the time of review: 1.1.1.0 / Device used for review: Lumia 1520
Download Crossy Roads by clicking or scanning the QR code.