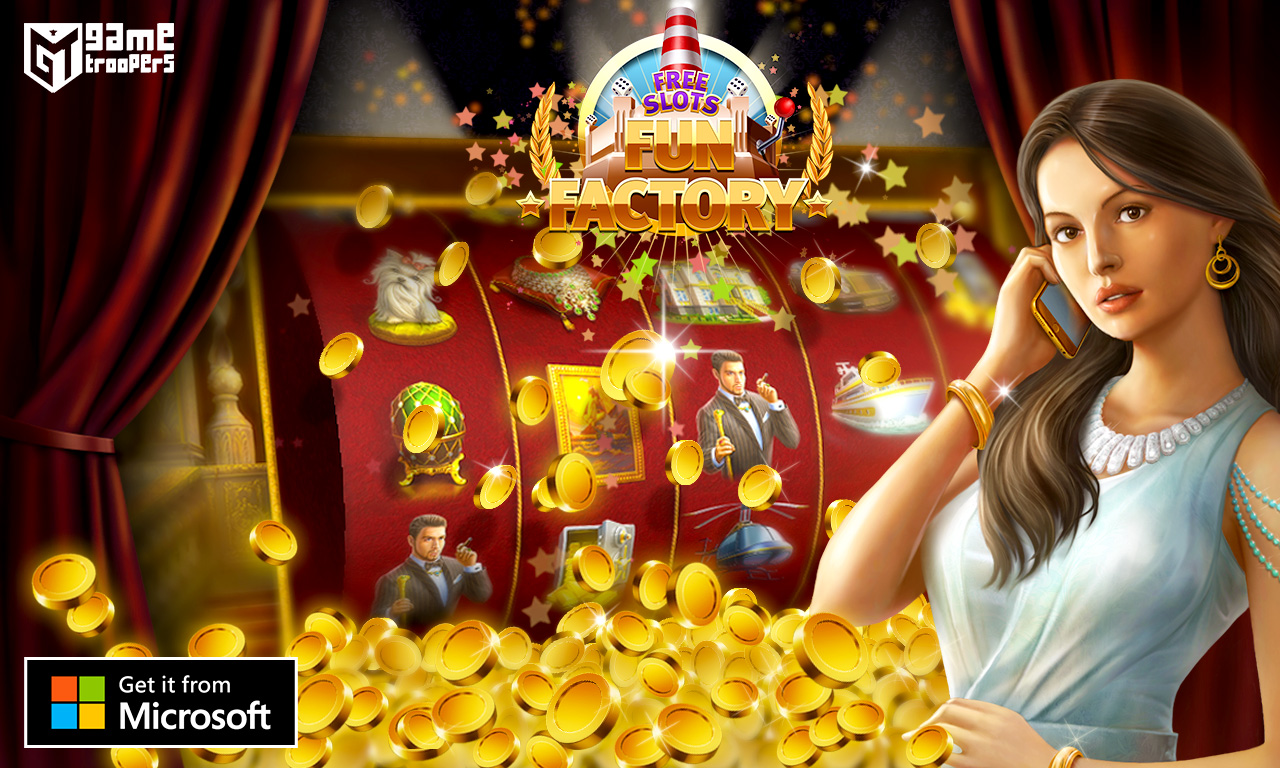 Do you want to feel the thrill of playing some casino-style slots and see how much lucky you are?
Free Slots Fun Factory is the Xbox live Windows Phone game for you: multiple themes, endless action, huge prizes, from the Vegas party to the ruins of Mexico and the virgin savannah. Where in the world Lady Luck will smile at you?
Multiply the fun in this factory and be social involving your friends into the game through Facebook, and receive gifts from them or simply beat them up!
Lady Luck is already on your side: for the next 24 hours you will have 1.000 gems for FREE on your Windows Phone, thanks to the guys from myAppFree!
So what are you waiting for? Click on the link and download the funniest casino-style stots game by GameTroopers!
What is myAppFree?
MyAppFree is proud to partnership with all the best Windows Phone developers to make their app free for 24hours. Both developers and users get a great advantage from this program.
What are you waiting for? Download myAppFree now and start saving money!