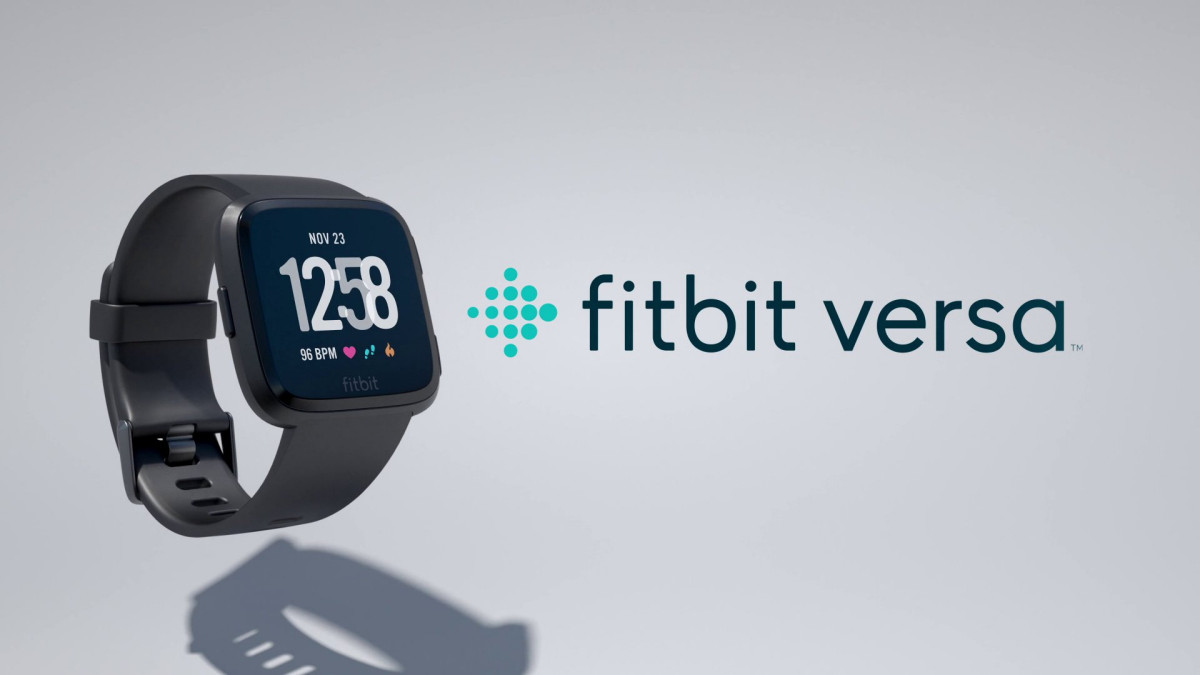 Fitbit has made their new range of activity trackers official.  The Fitbit Versa is a smaller Fitbit Ionic aimed at women, that comes with a more attractive aluminium body that's only 11.2 mm thick and a choice of bands, and will be retailing for only $199.
The device has a 1.34 inch LCD screen, 1000 nits brightness, 4 GB of storage and a 145 mAh battery, and lacks GPS, which should help it last longer than the Ionic. More importantly, it is also missing Fitbit Pay, which is not widely available yet in any case, but maybe more felt in the future. Interestingly the feature is available on a more expensive Fitbit Versa special edition and overseas version of the device.
The device allows you to respond to notifications (with an Android phone) with pre-written replies and supports Deezer for streaming music.
It also supports the usual fitness tracking functions, including heart rate tracking and swimming, but also features menstrual tracking for the target audience.
Users will be able to track various elements of their period, but Fitbit is not selling the service as a contraceptive or conception aid, making the effort somewhat pointless at present.
The Fitbit Versa is going on sale this April for $199.
While the Fitbit Versa is clearly aimed at women, the  Fitbit Ace is one of the few fitness trackers aimed at children.
The device resembles the Fitbit Alta HR and is designed for children age 8 and older. The tracker counts steps and also gives prompts to move.
The device will cost $100 and will connect to family accounts where parents can monitor the activity level of their child. The dashboard will also let you control the Fitbit friend requests of your children.  The dashboard will intentionally hide details such as calorie usage and body fat percentages from children and is  COPPA-compliant.
The tracker and service are launching sometime in Q2 2018.
Via Engadget.com