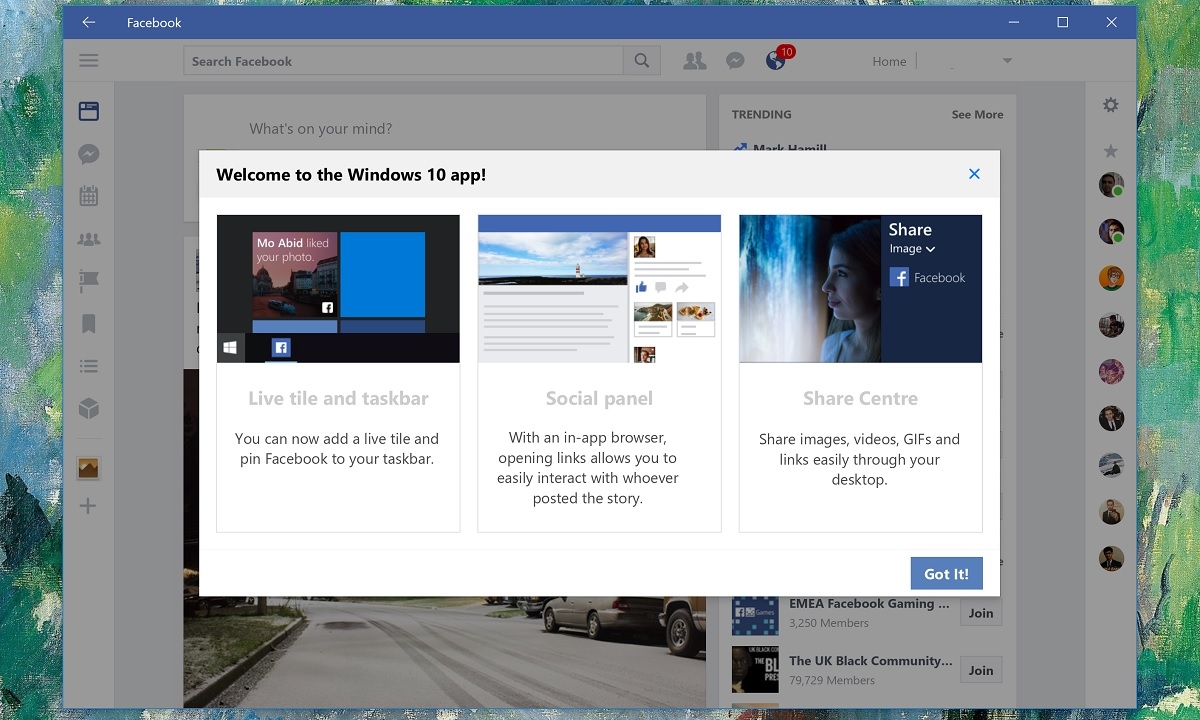 Facebook has updated their Windows 10 beta for PC and tablet users to version 75.0.0.29.22.
The update introduces a new welcome screen which advertises the new Windows 10 specific features of the app, including pinning the Live Tile of the app to the start menu and taskbar,  sharing to Facebook from Windows 10 and the Social Pane.
The most recent update before this made it easier to log in to the app if you are already signed in via the browser. Windows users who are signed in via the browser can now simply tap the new "Log in with Browser" option to automatically sign into Facebook without needing to manually enter their credentials. It makes it easier to just start using the app by taking away one of the barriers to entry.
You can download Facebook Beta for Windows 10 from the Store link below.