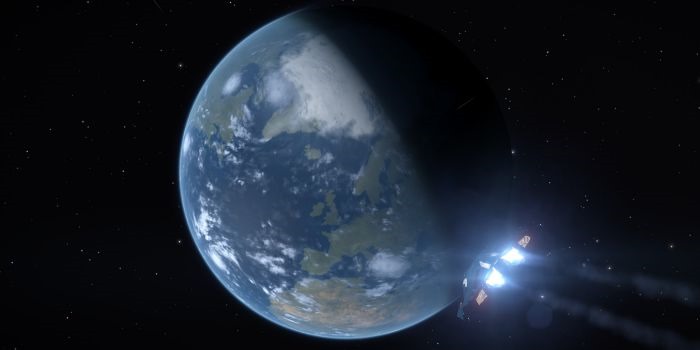 Elite: Dangerous is a forthcoming Windows and OSX space adventure, trading, and combat simulator that will be the fourth instalment in the Elite video game series.
In the game players pilot a spaceship, exploring a realistic 1:1 scale open world galaxy based on the real Milky Way, and the gameplay is open-ended. The game will be the first in the series to feature massively multiplayer gameplay, with players' actions affecting the narrative story of the game's persistent universe, while also retaining single player options.
To help players manage the challenges of navigating this universe the developers, Frontier Developments, are also releasing a companion app that provides more background information on Elite: Dangerous and gives all Commanders access to starport services, using their game login, where they can look at market data, ship configuration options and access other features and services which will be added over time.
The app has already been developed for iOS, but the developers promise an Android and Windows Phone version will be available before the end of the year.
See a video demo below, and read more about the game at the Elite Dangerous website here.