Developers complain about PubCenter, but Microsoft has a solution in the works
3 min. read
Updated September 14th, 2013
Published September 14th, 2013
---
Readers help support MSPoweruser. When you make a purchase using links on our site, we may earn an affiliate commission.
Read the affiliate disclosure page to find out how can you help MSPoweruser effortlessly and without spending any money. Read more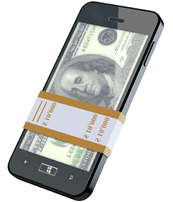 On Microsoft's Community Forums developers have been complaining that, despite their ad-supported apps being very popular, Microsoft's PubCenter ad solution is not delivering the goods, filling few of the ad slots and then not paying out much in the end.
Developer Brian P. Hamachek of WNM Live fame writes for example:
We have been happily using pubCenter in our Windows Phone app, WNM Live, since before the launch of Windows Phone 7.  We have seen good times and bad times before, but what we have experienced recently is far more discouraging than anything prior. 

Over the past few months, we have gone from over 1 million daily impressions with $350-$500 daily revenue, to barely 100,000 daily impressions with $60 daily revenue, despite experiencing an increase in usage of our app being reported by Google Analytics.  To make things even worse, there is a larger disconnect between the pubCenter team and us publishers than ever before.  Questions posted in these forums are hardly ever answered.  Spam posts for Viagra go untouched by the support team for months.  Support options have become more cumbersome.  A year ago we had a few contacts within the pubCenter team who we were even able to talk with over the phone.  Now these same contacts won't even respond to our emails.
Another developer writes:
Same here, for last month i had about 200-250$ daily, and now… Few days in the begin of the month i had max 10$ daily and now for few days 20-30$.
A third reports:
I've seen ups and downs over the past 2 years with PubCenter but this is by far the lowest low, and it's persisting.

We normally expect around $4500 to $6000 during an average month from ad revenue. This month is shaping up to be about $1000 at best.
It seems Microsoft's ad network is not able to handle the expansion of the Windows Phone market, meaning few ads are being shared between thousands of developers, leaving many ad slots unfilled. The issue may be that while Microsoft is able to grow their ecosystem, they are far from as successful as Google when it comes to attracting advertisers.
Microsoft does have a solution however. On the Windows Blog Microsoft revealed that their Advertising arm has recently partnered with several third-party networks to bring additional ads to the Windows Phone platform to help fill the rapidly growing volume of ad requests and deliver additional revenue to the developer community.
They expect to see a small increase in fill rate in October, with increasing growth expected over the coming months as more networks are integrated.
Microsoft will also work to increase the relevance and thereby the click through rate and earnings for developers by making a unique device ID available to third-party networks on the Windows Phone platform.  The ID is not linked to the user or to any personally identifiable information, and users can opt out of the tracking by visiting choice.microsoft.com.
It remains to be seen if Microsoft is prepared for success, or if developers will need to look elsewhere, like for example to Google's ad network, to get the ads they need to make sure their ad-supported applications are profitable enough.