Is Copilot the best AI companion out there? Help us find out by answering a couple of quick questions!
MeteoStation is your personal virtual weather station that uses a global network of NetAtmo measuring stations involving thousands of owners around the world. These individual owners voluntarily share their measurements thus creating a unique and extensive community of network measurements. Choose one in your neighborhood and its values are presented by the application. The station can be simply selected from the map. Save it to a favorites list. Stations saved to favorites can be renamed or removed from the list at any time.
If you are the owner of a NetAtmo weather station, you can, after entering your credentials in MeteoStation, access the internal and external measurements of your own station. If do not own a NetAtmo station you will at least need a NetAtmo account to use the application. This limitation is caused by strict per-user rate limits of the underlying NetAtmo service which is the data provider of stations data for the app.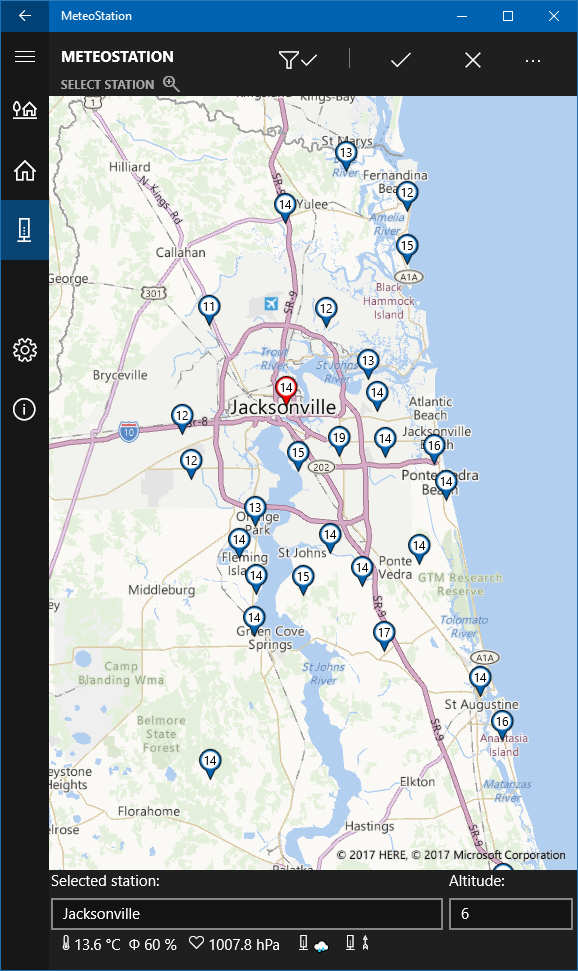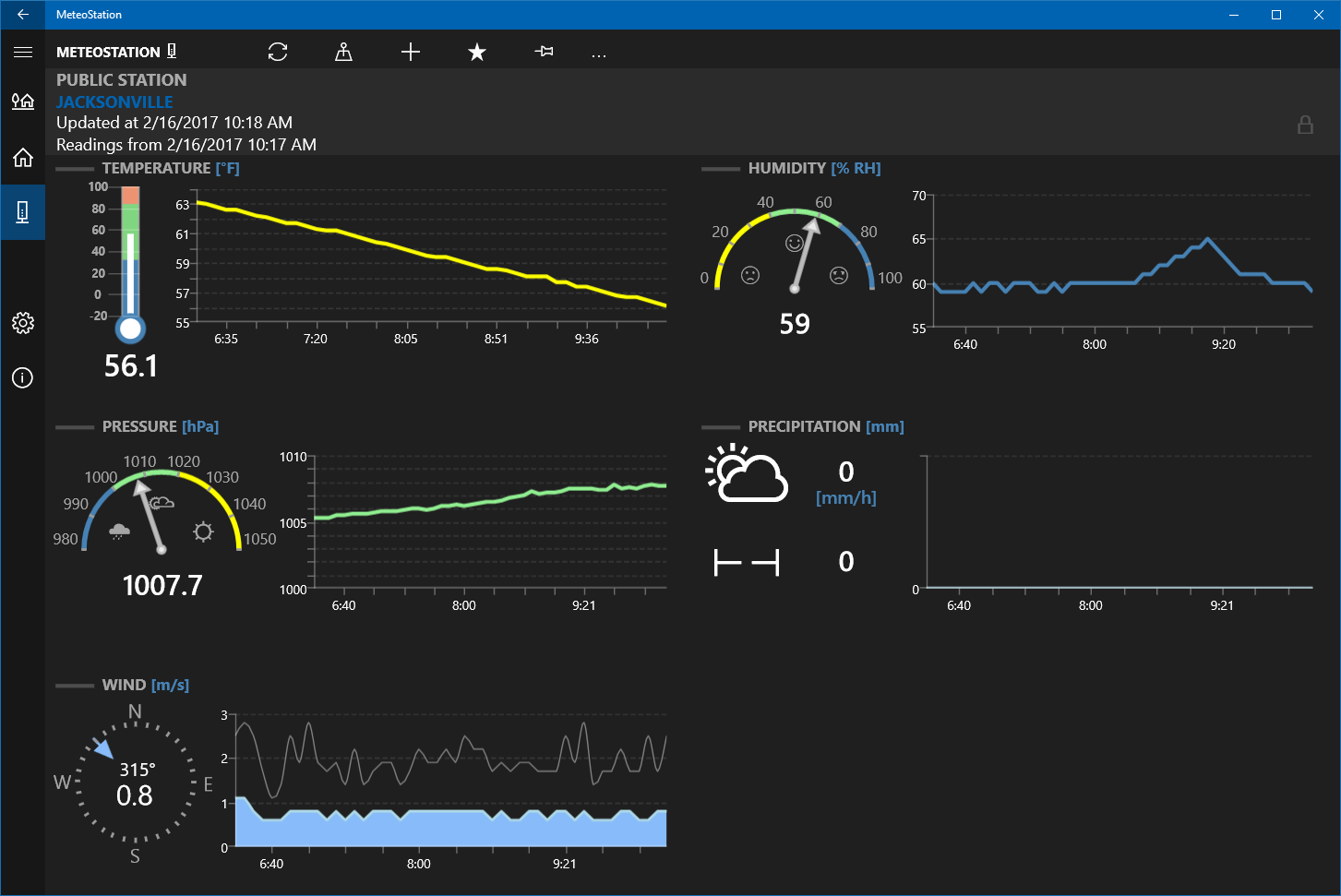 Recently, an update of the MeteoStation app was released. What's new in version 17.2.1?
Automatic refresh feature was added. This is useful e.g. when tablet is used as an NetAtmo weather station display or for another "always-on" scenarios. Now, when the application is running in the foreground, the app will perform automatic data refresh in correct intervals so measurements are always up to date.
Alternate station is used in the case there is no own station attached to NetAtmo account.
Favorite stations are now alphabetically ordered.
Small live-tile is now working correctly.
Charts are by default locked (same behaviour like on Mobile). Double-click to unlock chart, then zoom or inspect. When zoomed, use double-click to reset zoom and to lock chart again.
For better support and troubleshooting an activity logging feature was added.
Russian translation was added.
You can download MeteoStation from the official Windows Store.
You can also download Trial version before purchase. During the trial period you can try all the features and capabilities without restrictions.
For more detailed information please visit our official web page.
In the case you need some advice or help with the app you can use our new discussion forum.
Get MeteoStation from the Windows Store [Trial version is available too.]