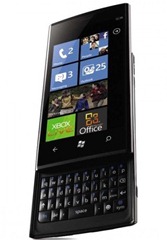 Dell has responded to reports of issues with the Dell Venue Pro, specifically concerns about some handsets being engineering samples, and also some having problems connecting to Secure WIFI hotspots.
Both are blamed on issues at the factory, with Dell saying about the batteries:
After investigating we concluded the batteries shipped and sold at Microsoft retail stores are indeed production quality—they were simply mislabeled at the factory.
About the WIFI issues, they said:
We have confirmed that the Wi-Fi connectivity issue that was reported in blogs like Boy Genius Report and Ubergizmo resulted from a software glitch during Dell's manufacturing process. The issue affected some of our initial phone shipments and was not a hardware issue or a Windows Phone 7 one.
For both problems, Dell promises a replacement handset available from the Microsoft store at the end of next week, suggesting new shipments of the very scarce handset should arrive by the 19th November.
Read the full response at Dell here.
Via BGR.com