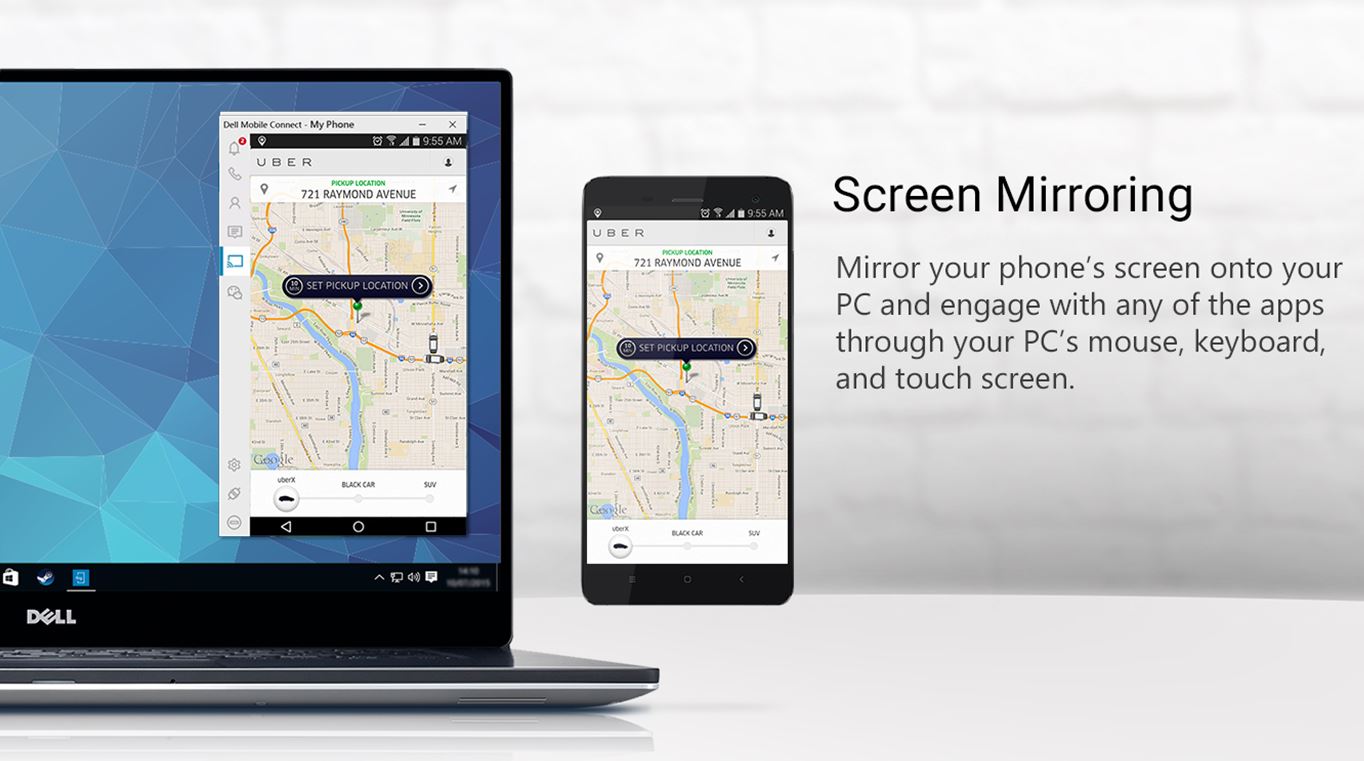 Dell's Mobile Connect app, which lets you control your phone from your PC, and which has recently become available to all Windows 10 users irrespective of which brand of PC you use, has been surprisingly popular with hundreds of downloads.
The app has now seen a useful update to version 1.3 with the following new features:
Support for Android Group Text.
During Android Screen Mirroring, the phone screen will be dimmed to reduce battery consumption.
Performance enhancements and bug fixes.
Dell Mobile Connect is a completely wireless solution which integrates iOS and Android devices with PCs. Once connected, users can make calls, send texts, get notifications and even fully mirror their phones to interact with their mobile apps.
The app features:
Hands-free phone calls – make and take phone calls, automatically routed through your PC and handled by using your PC's speakers and microphone.
Text messaging – send and receive SMS messages using your PC's keyboard. SMS messages can be engaged with through the Message tab or through an SMS notification as it comes up.
Notifications – your phone and Android notifications will appear on your PC, enabling you to access them through your PC's mouse, keyboard, and touch screen.
Contacts – have your phone's contact book available through the PC, search for the right contact, and either make a call or send an SMS directly from it.
Screen mirroring – mirror your phone's screen onto your PC and engage with any of the apps through your PC's mouse, keyboard, and touch screen.
Dell Mobile Connect apps are available for iOS 10 and above, Android 5 and above devices. It requires the installation of a Dell Driver from Dell's website.  The Dell Mobile Connect apps can be downloaded from here.
Developer:
‪Screenovate Technologies‬