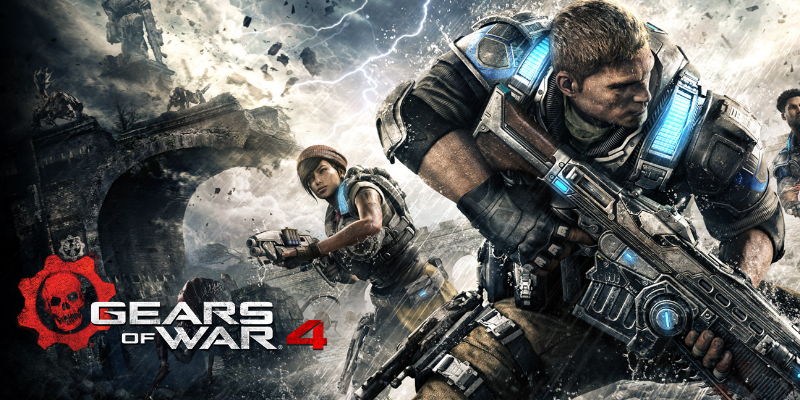 For a limited time you can grab 'Gears of War 4' standard edition for Xbox One for only $29.49 over at online retailer Amazon, down from $59.99. The title is an Xbox Play Anywhere, but to take advantage of that digital option would cost you another $10, which gives you the ability to play the game on one platform and pick up where you left off on the other. Gears of War 4 takes place 25 years after the Imulsion Countermeasure weapon destroyed all Imulsion on the planet Sera, taking the Locust and the Lambent with them as well
GAME DETAILS

Never Fight Alone: Enjoy two-player co-op campaign with friends locally via split-screen or over Xbox Live. Player 2 can select either Kait or Del.

Horde is Back:Team up with four others and battle wave after wave of increasingly difficult enemies. Choose your combat class, level up your skills and deploy fortifications anywhere on the map to survive.

Brutal New Weapons: An incredible arsenal of new weapons includes the Buzzkill and Dropshot, which can shoot around and over cover to rain destruction from all angles.

Explosive Versus Multiplayer: Compete online in new and favorite game types, all at 60fps on dedicated servers. A new visible ranking system means fairer matchmaking for social, competitive and professional players alike.

Refined Cover Gameplay: New close-cover combat moves and combat-knife executions turn each piece of cover into an offensive opportunity.
You can take advantage of this deal here.