At CES 2018, Lenovo revealed the new Miix 630, its first Qualcomm Snapdragon-based Windows device. The Windows 10 S 2-in-1 detachable comes with integrated 4G LTE for seamless connectivity, meaning you can enjoy the instant-on, whisper-quiet operation of a smartphone in the form of a versatile 2-in-1 detachable.
To make it even better, Lenovo is bundling it with a full-sized keyboard and digital pen for free. Its full-sized backlit keyboard comes with precision touchpad as well and the digital pen will support up to 1,024 levels of pressure sensitivity. Lenovo claims that this device will offer up to 20-hours of battery life.
Lenovo Miix 630 features a 12.3-inch WUXGA+ touchscreen display for great visuals and infrared camera with Windows Hello for secure authentication. Even with its keyboard, the Miix 630 is just 15.6mm (0.6 in) and featherlight weighing just 1.33kg (2.93 lbs).
Gallery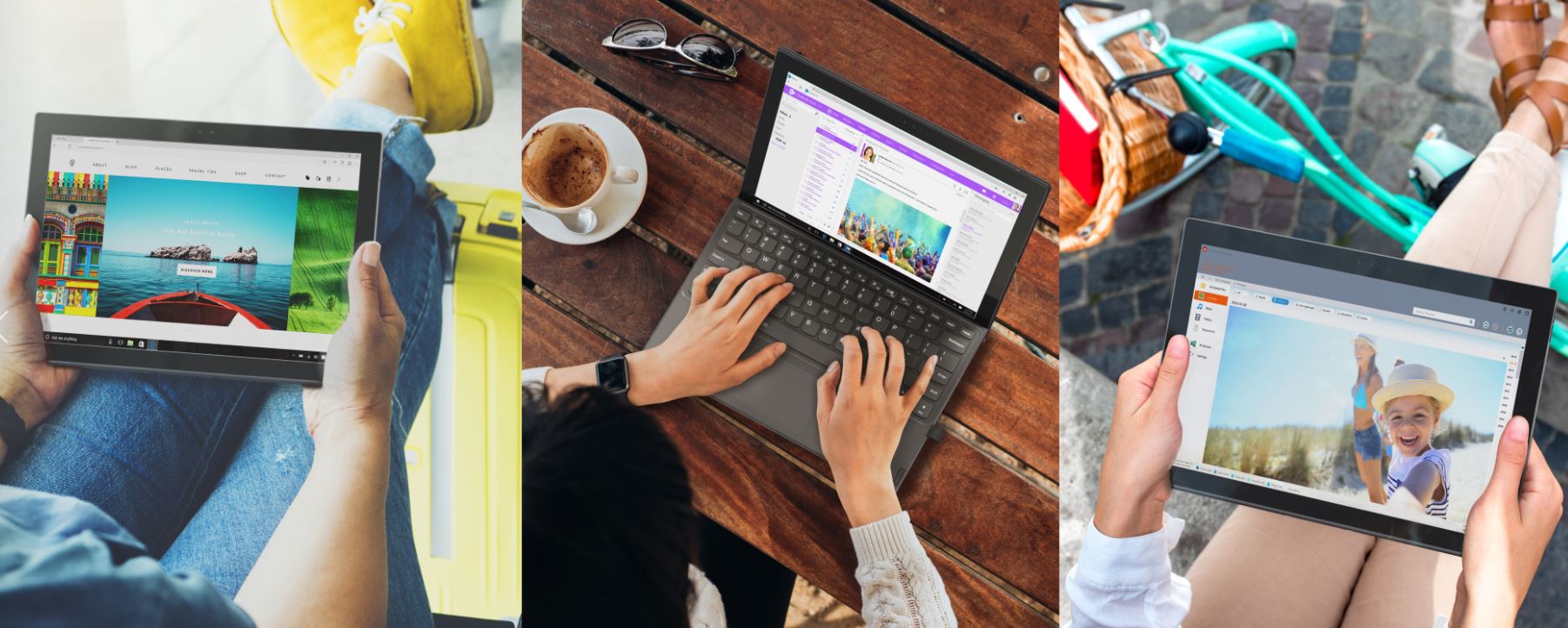 Launched at $899.99, and this that price on Lenovo's website, the Microsoft Store is currently offering the device $100 off, while Amazon is offering a whole $200 off the list price, making it only $699.99.
While ARM-powered PCs are not for everyone, they are pretty good for their specific niche cases. Find the device at the links above.
Tech Specs: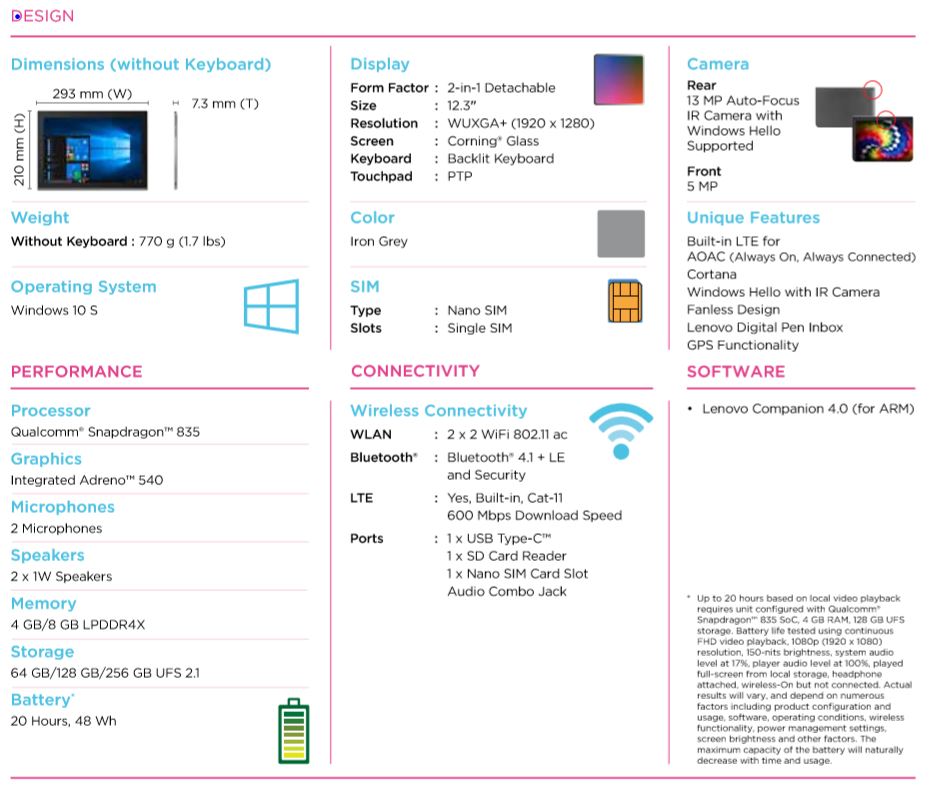 Thanks, Atec Solutions for the tip.