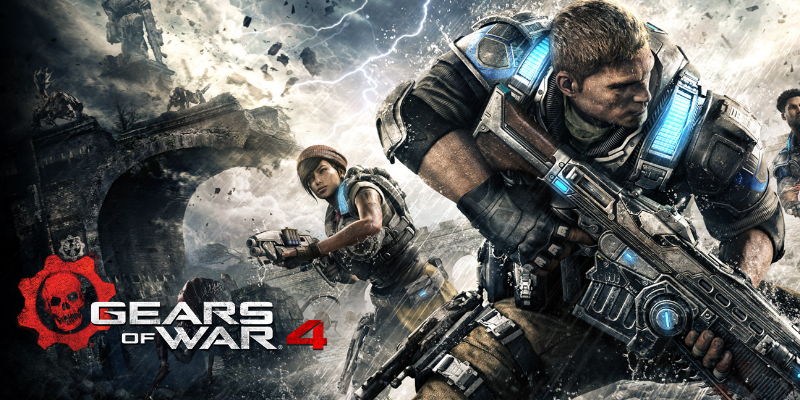 Online retailer Argos has 'Gears of War 4: Standard Edition' for Xbox One for only £19.99, discounted from its normal price of £49.99. The title is an Xbox Play Anywhere, which gives you the ability to play the game on one platform and pick up where you left off on the other. Gears of War 4 takes place 25 years after the Imulsion Countermeasure weapon destroyed all Imulsion on the planet Sera, taking the Locust and the Lambent with them as well.
A new saga begins for one of the most acclaimed video game franchises in history. After narrowly escaping an attack on their village, JD Fenix & his friends, Kait & Del, must rescue the ones they love & discover the source of a monstrous new enemy.
Enjoy two-player co-op campaign with friends locally via split-screen, over xbox live or lan. Player 2 can select either Kait or Del.
Team up with four others and battle wave after wave of increasingly difficult enemies by choosing your combat class, leveling up your skills and deploying fortifications anywhere on the map.
Pummel your enemies from cover by using new close-cover combat moves like yank, vault kick and a bloody new combat-knife execution. Dangerous new weapons, like the buzzkill and dropshot, can shoot around and over cover, raining destruction from all angles.
Compete online in new and favorite game types, all at 60fps on dedicated servers. A new visible ranking system means fairer matchmaking for social, competitive and professional players alike.
You can grab the title from Argos here.
By purchasing the title you're also eligible to receive The Division Xbox One game for £10.