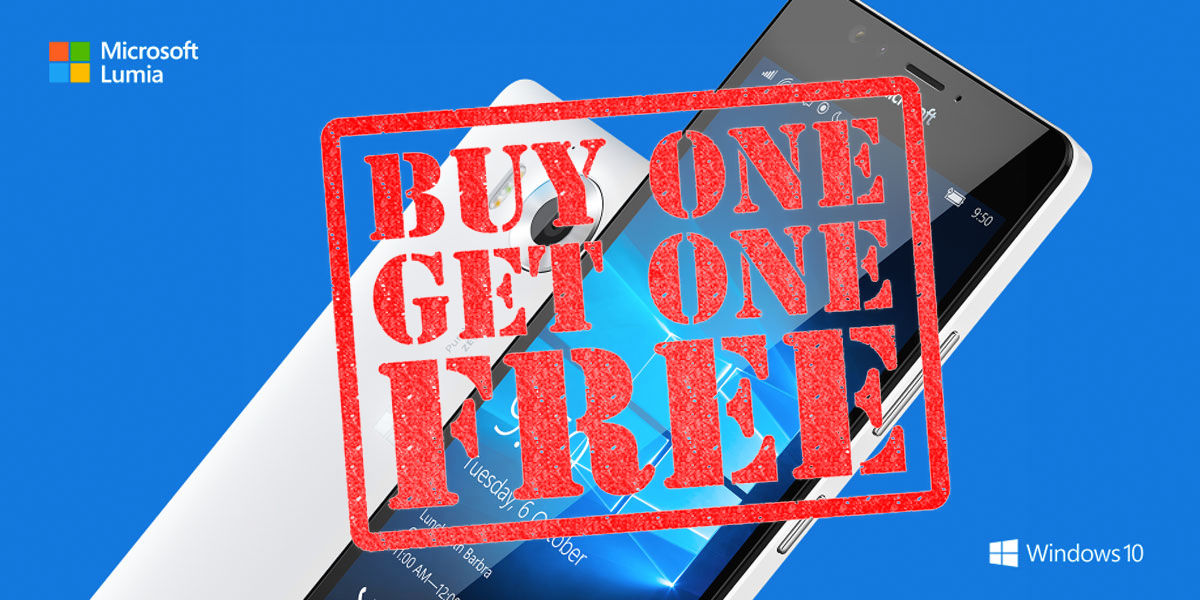 Microsoft's last Lumia 950 and 950 XL promotion moved quite a few handsets, but it seems it did not quite clear out all the inventory of the handset, at least in Canada.
Now the Buy One Get One Free deal in back there, letting you purchase a Lumia 950 XL for CAD $849.00 and receive a free Lumia 950 in black worth CAD $749.
It also comes with  year of free Office365 via the Lumia Offers app.
The deal runs for a very limited time and ends on the 27th June 2016 or when stocks run out, whichever comes first.
It seems clear to me that at some point these cheap high quality handsets will be completely sold out and Microsoft will not be manufacturing any more, meaning Windows Phone buyers will need to switch to 3rd party hardware which offer a lot less for the same price, such as the Coship Moly and Funker handsets.
If you want to take advantage of the deal while it lasts grab it in Canada here. In USA Microsoft is also running a trade-in promotion which will give you up to $150 off a Lumia 950 or 950 XL when you trade in your Lumia 920, 925, or 1020. You can see that deal in US here.