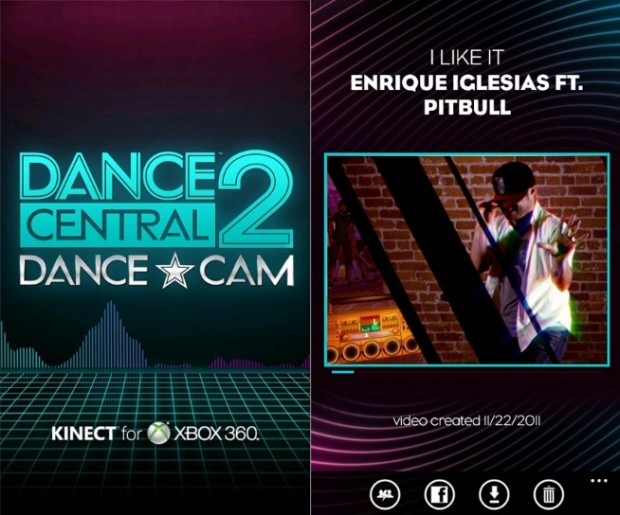 Microsoft has released the Dance Central 2's Dance*Cam app for Windows Phone devices.
The app may be one of the first which allows one to both create and edit videos on Windows Phone 7, and allows one to record yourself or others dancing along to dance hits and then remix, light up, and transform your performance into a personalized dance video.
The videos can then be uploaded to Facebook and used to challenge friends and enemies 🙂
Game Description:
FEATURING:
– La Roux – 'Bulletproof'
– Montell Jordan – 'This Is How We Do It'
– Electric Valentine – 'Body To Body'
– Sean Kingston – 'Fire Burning'
– Armanni Reign – 'Reach'
– Far East Movement – 'Like A G6'
– Enrique Iglesias – 'I Like It'
After you've proven yourself to your friends, see if you can handle yourself in the game. With a killer soundtrack, the best routines, and all-new multiplayer features, Dance Central 2 is sure to get your party started. Visit www.xbox.com/dancecentral2
Download the app here from the marketplace.