Are you wondering how to convert OST to PST without Outlook? Do you have trouble accessing Outlook data contained in an OST file? Outlook may no longer be installed on your computer, or your OST file has become damaged or inaccessible.
Your OST file must be converted to PST format in certain circumstances. In this post, we'll look at several ways to convert OST to PST without Outlook, giving you back access to critical information.
1. Use the Remo OST to PST Converter
Download the application from the official website, and install it on your PC.
Select the files or folders you want to convert to PST by looking through the mailbox folders.
Select the Output format as PST from the options, and then modify any settings you need.
Choose the destination folder for the new file.
Click on the Convert button to begin the conversion process.
2. Use an online OST to PST converter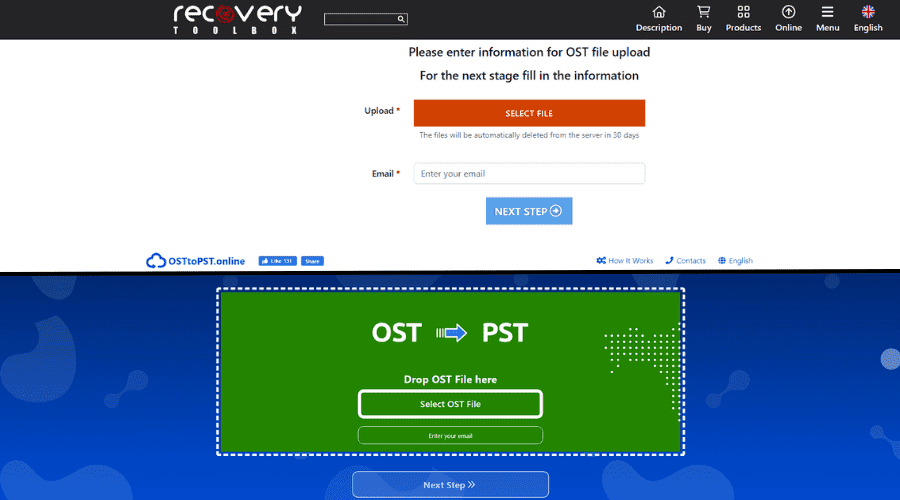 You can convert OST files to PST without Outlook using online OST to PST converters, which are web-based programs.
Here is how to apply this technique:
Look for a trustworthy OST to PST converter online like RecoveryToolbox, or OST2PSTkit.
Visit the converter's website and follow the instructions to upload your OST file.
Start the conversion process and wait for it to finish.
After the conversion is complete, download the PST file to your PC.
Be cautious when selecting an online converter because it can have file size restrictions and security vulnerabilities.
3. Import OST to a different Email Client
You can also convert OST to PST without Outlook by directly importing your OST file into another email client if you're switching to one.
Converting your OST file to PST makes sense because most email applications allow you to import data from PST files.
For basic instructions on importing your OST file into another email client, see below:
Access the import settings in the email client.
Choose the option to import data from a PST file.
Locate and select your converted PST file.
Follow the on-screen instructions to complete the import process.
Tips for a Successful OST to PST Conversion Process
Here are some tips to ensure a smooth and successful conversion process:
Backup your OST file: Before attempting any conversion method, creating a backup of your original OST file is crucial to avoid data loss.
Choose a reliable method: Select a conversion method that suits your requirements and ensures the safety and integrity of your data.
Consider professional assistance: If you're unsure about performing the conversion yourself, seek the help of an IT professional or a specialized service provider.
FAQ
Will converting an OST file to PST affect the original data?
The PST conversion process shouldn't impact the original data in an OST file. To prevent data loss, it is always advised to make a backup of the OST file before using any conversion techniques.
Can I convert an encrypted OST file to PST?
It is necessary to decode an encrypted OST file using the original Outlook profile before converting it to a PST file. It might not be feasible to convert the encrypted OST file to PST if you don't have access to the original profile or the encryption password.
Are there any size limitations when converting OST to PST using online converters?
Yes, there are often file size restrictions with online OST to PST converters. Check the converter's requirements and make sure your OST file is within the permitted size range.
---
When Outlook is unavailable, or your OST file is faulty, converting OST to PST without Outlook is a necessary step that will allow you to access your mailbox data.
In this post, we covered a variety of approaches, such as manual procedures, OST conversion software, importing into another email client, and online converters.
Always pick a method that meets your demands and protects your data.