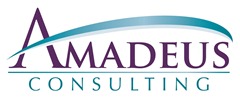 Press Release: Amadeus Consulting, a company recently named the top mobile application developer in Boulder and Broomfield, now offers custom application development for the Windows Phone 7™. The company is excited to offer this because of its extensive history with Microsoft® products, having been a Microsoft Certified Gold Partner since 1994.
Amadeus Consulting is a custom software development company dedicated to creating intelligent technology solutions with successful business results. Amadeus Consulting is a Microsoft® Gold Certified Partner as well as a Silverlight™ Partner, winner of the Microsoft Office XP Challenge, and has Microsoft Partner Competencies in Custom Development, Mobility and Data Management Solutions. The company is an expert in custom software applications such as rich Internet Applications, content management systems, e-commerce, surveys, social networking sites, data collection and management, browser plug-ins, and mobile application development including iPhone™, iPad™, Windows Mobile® and Android™.
Speaking about Amadeus Consulting's extensive Microsoft technology experience, CIO John Basso said, "With this transition and change to Windows Phone 7 Series, our application development team is better able to offer our customers more meaningful and user-friendly applications in the mobile environment. We are extremely excited about the additions that Microsoft presented at the MIX Conference."
Microsoft has overhauled its user interface (UI) and experience to make functionality extremely intuitive and similar to the Microsoft Zune®. The "hub system" will aggregate data into six hubs that emphasize specific themes: People, Pictures, Games, Music + Video, Marketplace, and Office.
As the leader in mobile application development, Amadeus Consulting has had extensive experience in this space, having developed over 30 custom applications.
Amadeus Consulting ranked in the top 25 on the prestigious Mercury 100 list of the fastest-growing private companies in Boulder and Broomfield counties for three consecutive years, and has placed on the Inc. 5000 list for four consecutive years.
Read more about the company here.