Burning Software for Windows 10 & Windows 11 - 7 Best Tools
10 min. read
Updated October 27th, 2023
Published October 27th, 2023
---
Readers help support MSPoweruser. When you make a purchase using links on our site, we may earn an affiliate commission.
Read the affiliate disclosure page to find out how can you help MSPoweruser effortlessly and without spending any money. Read more
Are you looking for the top burning software for Windows 10 & Windows 11? There's a wide array of available programs in the market, which makes picking the right one a challenge.
Luckily, I've tested over 20 CD and DVD burning tools and singled out 7 that performed the best. I've compared their disc-burning capabilities, supported file types, ease of use, and more.  Here are my top picks!
Best CD and DVD Burning Software for Windows 10/11
Burnova is a comprehensive DVD and Blu-ray burner software. You can create DVD discs, folders, or ISO files from your local videos. It supports various DVD types like DVD-R, DVD+R, DVD-RW, and more.
Burnova can be also used for HD camcorder videos to put them into a Blu-ray disc for long-term preservation. Moreover, it supports creating Blu-ray folders for portable Blu-ray players.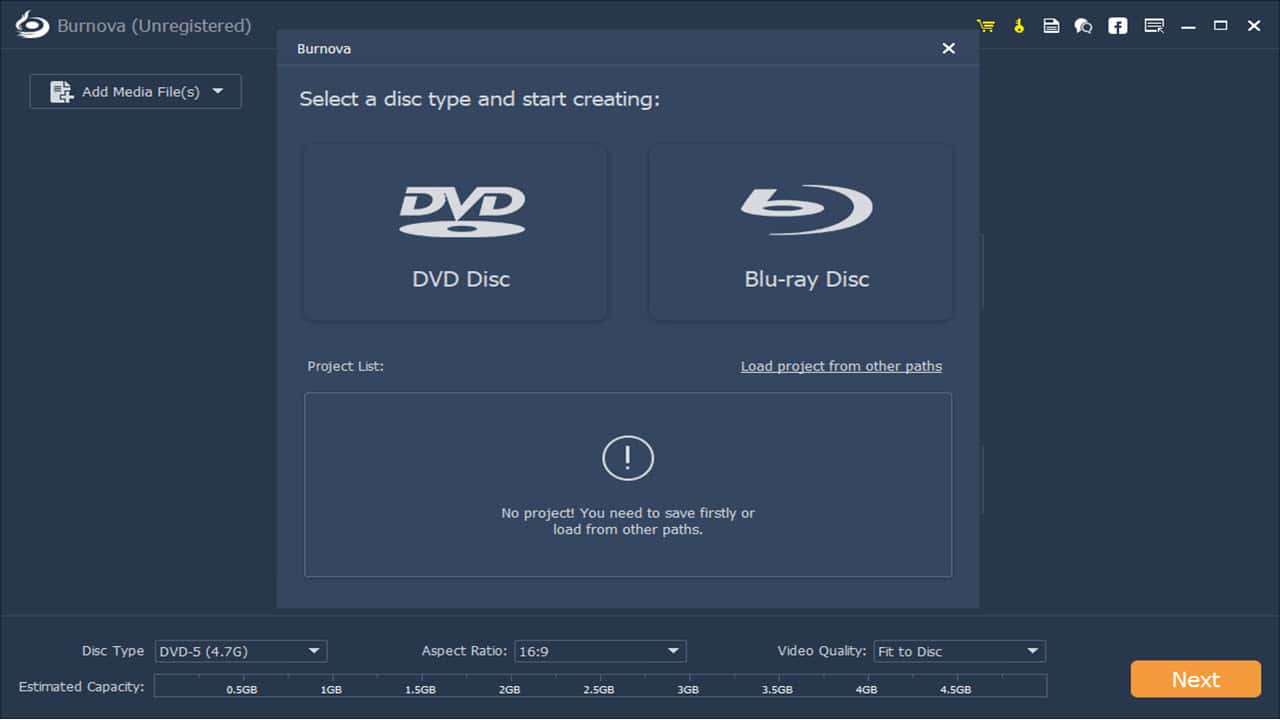 Even before burning, I was able to edit the videos. The tool allowed me to rotate, flip, clip, crop, adjust brightness, and apply various effects. It's also compatible with almost all video formats, making it a versatile choice for DVD and Blu-ray creation.
Pros:
It runs on both Windows and Mac.
It has built-in video editing tools for customization.
It supports a wide range of video formats, including HD formats.
Cons:
Compatibility with older operating systems may be limited.
May have a learning curve for some advanced features.
It has a limited capability for advanced video editing.
Nero works wonders when converting audio CDs into MP3, MP3 PRO, AAC, FLAC, and APE. Copying CDs, DVDs, and Blu-ray Discs in high quality is also a breeze. Even audio CDs are reproduced with CD text and original album information, including album covers.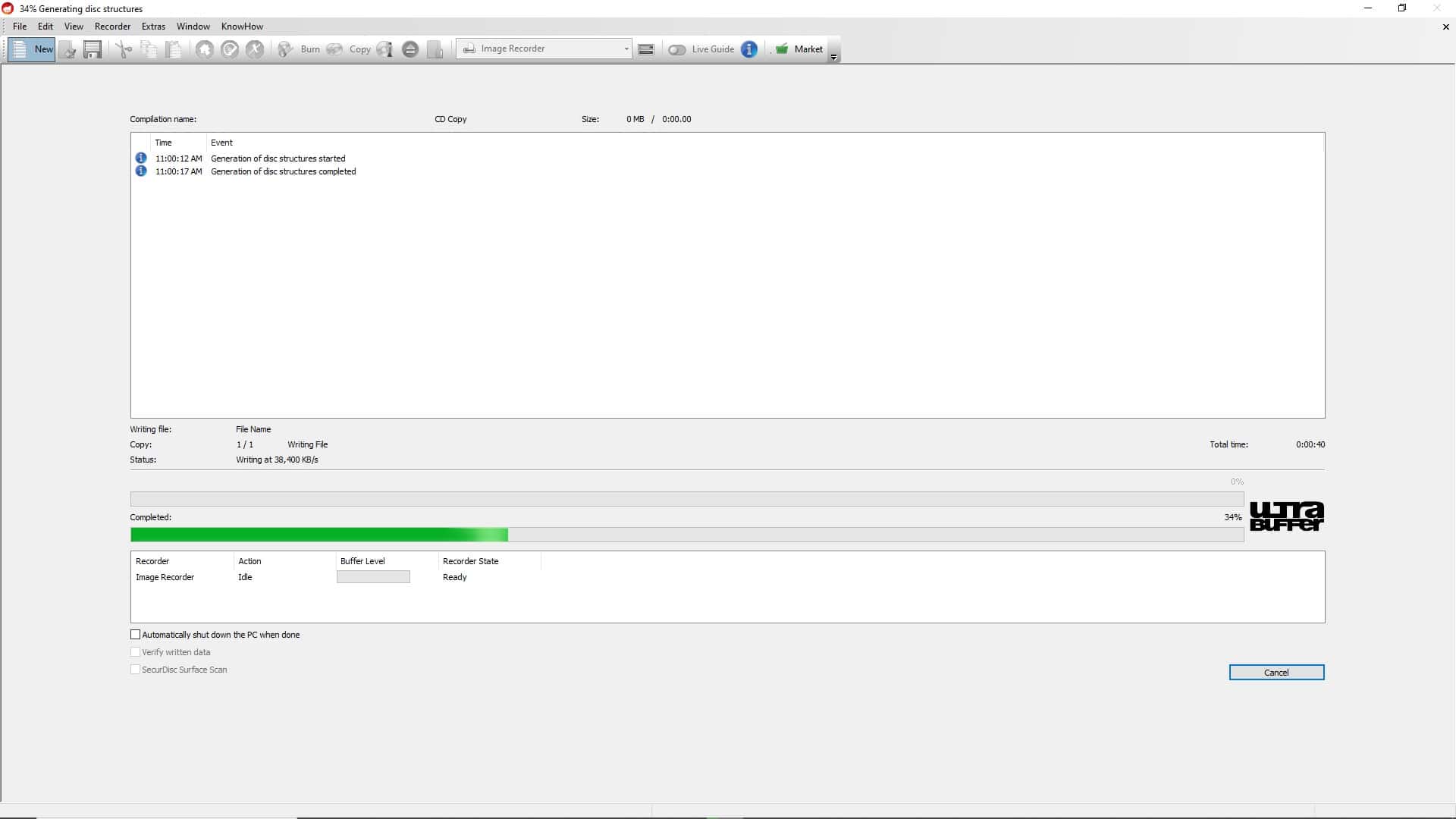 Moreover, you can create ISO images or burn video disc structures. The software even improves the audio quality and lets you customize it with filters.
Nero Burning ROM is also a reliable backup solution, with industry-standard encryption, digital signatures, and password protection.
Pros:
It offers SecurDisc technology for data security.
It supports a wide range of audio formats.
It provides you with high-quality disc copying and burning.
Cons:
Burning is resource-intensive.
It offers a limited free version.
It's relatively expensive compared to some alternatives.
You may also be interested in: Best Audio Editing Software for PC
Power2Go's simple drag-and-drop functionality allows you to quickly burn data or movies to CDs, DVDs, and Blu-rays. Thanks to its amazing features and menu editing tools, creating DVD and Blu-ray discs is easy. Power2Go also supports mounting disc images as virtual drives, making access even without an optical drive possible.
It also offers military-grade 256-bit encryption for protecting and backing up your data to discs or USB drives. Furthermore, the Desktop Burning Gadget lets you effortlessly drag and drop files onto the disc of your choice.
Pros:
It has easy-to-use drag-and-drop functionality for quick disc creation.
It has comprehensive menu editing tools and premium templates.
It offers advanced 256-bit encryption for added data security.
Cons:
Users with basic needs might find it to be overwhelming.
Occasional compatibility issues with certain formats or hardware.
It can sometimes slow down your PC.
AnyBurn is a versatile tool for managing disc-related tasks. I could easily burn image files and create multisession discs. It's great for making audio CDs from MP3, M4A, FLAC, OGG, WMA, and WAV files. Copying discs to image files or duplicating them onto other discs was a breeze.
AnyBurn allowed me to convert image file formats, create and edit image files, and efficiently extract content from them. Testing disc surfaces and viewing drive and disc information was also straightforward.
Best of all, you can create bootable USB drives. It's incredibly useful for installing operating systems.
Pros:
It lets you create bootable USB devices.
It supports a wide variety of audio formats.
It offers stable performance for common disc tasks.
Cons:
It may not have advanced features like many other similar tools.
It offers limited file format support for image files.
UI is slightly outdated.
StarBurn is an all-in-one (free) solution for all your CD, DVD, Blu-Ray, and HD DVD needs.  It supports various CD/DVD/Blu-Ray/HD-DVD devices by operating in a generic mode, which simplifies the process. You can work with CD-R/RW, DVD-R/RW, DVD+R/RW, BD-R/RE, HD-DVD-R/RW, or DVD-RAM media.
You can even create high-capacity double-layer DVDs. What's more, this app can extract the main sequence (movie) from a DVD, excluding trailers and advertisements.
If you're an audio enthusiast, you'll definitely appreciate that StarBurn can store audio tracks in both uncompressed WAV and compressed WMA formats. I was able to create copies of my audio CD collection and now I can listen to them directly from my PC or on portable devices.
Pros:
It supports a wide variety of disk types.
It lets you extract audio tracks.
This software supports disk copying.
Cons:
The tool comes with limited features.
It's not updated regularly.
Another free software I tried was Burn4Free, a user-friendly disc burning tool. It allows you to copy and back up data with just two clicks, which is super convenient. I could easily copy data and audio from different file formats, including WAV, FLAC, WavPack, and WMA.
Its multilingual support allows you to choose your preferred language. Moreover, I liked how I could customize its print layout, colors, and items.
Burn4Free offers four ways to burn media:
A fly window
Right-clicking in Explorer
Internal add window
Drag-and-drop.
It can also burn and save ISO files, support dual-layer discs, and create MP3 compilations. Best of all, it's compatible with over 4,000 DVD burners.
Pros:
It supports CD/DVD burners like SCSI, IDE, SATA, and USB.
It offers free online upgrades for its users.
It supports multiple languages.
Cons:
Users with a limited internet connection may have trouble receiving the updates.
The application comes with limited advanced features.
It isn't compatible with Linux or macOS.
Whether you're looking for free burning software or a more feature-rich commercial option, BurnAware has something for everyone. With it, I effortlessly burned bootable discs, created multisession discs, and made high-quality audio CDs and video DVDs.
For more advanced users, BurnAware offers a range of features with better control. I was able to adjust boot settings, choose UDF and ISO versions, import sessions, write audio tags and CD-Text, and even recover data when needed. The ability to span data across multiple discs and copy discs was particularly handy.
Pros:
It has an intuitive and user-friendly interface.
It supports a wide range of optical disc types.
It offers additional options like boot settings control and data recovery.
Cons:
There are only occasional updates available for this tool.
It doesn't offer robust customer support.
Note: When installing free CD/DVD burning tools, ensure you're not installing any potentially unwanted programs (PUPs) with them. I've specifically checked the above freeware apps for PUPs. Still, there are plenty of others in the market that silently install apps.
Best CD/DVD Burning Software: A Summary Table
| | | | | | |
| --- | --- | --- | --- | --- | --- |
| Burning App Name | Disc Burning Capabilities | Content Authoring & Mastering | Custom DVD Menu | Supported File Types | OS Compatibility |
| Burnova (Paid & Free Trial) | Burns data and multimedia into DVDs, Blu-rays, etc., in data, NTSC, PAL, etc., configurations | Available | Available | AVI, 3GP, FLV, MPEG4, MOV, QT, RMVB, WMV, MKV, HD TS, ISO, etc. | Windows |
| Nero Burning ROM (Paid & Free Trial) | Write, copy, and rip CDs, DVDs, Blu-rays, and ISO images | Available | Available | AAC, MP3, MP4, APE, AIFF, FLAC, M3U, PLS, etc. | Windows |
| Power2Go (Paid & Free Trial) | Drag and drop writing of data and multimedia on Blu-rays, DVDs, and CDs; view, mount, and burn ISO images | Available | Available | AVCHD, ISO, HEVC, HEIC, HEIFC, WAV, MP3, APE, FLAC, OGG, AVI, MOV, MOD, MPEG, WMV, JPEG, etc. | Windows |
| AnyBurn (Paid & Free Trial) | Audio and video CD, DVD, and Blu-ray burning, USB bootable disc burning, create ISO images from DVDs and Blu-rays, burn ISO | Available | Available | WAV, APE, WMA, FLAC, MP3, ISO, BIN, and CUE | Windows |
| StarBurn (Freeware) | Data, image, and multimedia CDs, VCDs, audio CDs, DVDs, and ISO image | Not available | Not available | WMA, OGG, MP3, WAV, VCD, SVCD, MPEG1/2, and ISO | Windows |
| Burn4Free (Freeware) | Data and multimedia burning on CD, DVD, and Blu-ray, ISO building and burning | Not available | Available | ISO, MP3, CDA, OGG, M3U, WMA, WavPack, FLAC, WAV, and so on | Windows |
| BurnAware (Freeware) | Data discs, CD, DVD, Blu-ray, M-Disc, audio CDs, movie DVDs, ISO, extract ISO, disc spanning, damaged disc data recovery | Not available | Not available | MOV, AVI, VOB, MPG, WMV, MP4, MKV, ISO, UDF, MP3, WMA, M4A, FLAC, OGG, M3U, etc. | Windows |
How To Burn CDs and DVDs on Windows?
Now, let me show you how I was able to burn a CD on my Windows 11 device.
First, I installed and launched Burnova.
Then, I chose and inserted a DVD Disc.
I clicked on Add Media File(s) to select a media file.
Then, I waited till the software processed that file.
There were also options to choose disk type, aspect ratio, and video quality. It displays the estimated capacity of the disk as well.
I clicked Next and reached a screen with several menu templates.
After selecting one, I clicked on the Burn button.
On the following screen, I looked for my disc drive in Burn to disc and determined the number of copies.
Finally, I clicked on the Start button.
The software notified me once it completed the burning process.
FAQ
How do I create a menu for a DVD?
To create a DVD menu, use any DVD burning software:
Import your video content, then create a new project with a menu.
Design the menu with text, buttons, and images, linking these buttons to your video content.
Test the menu's functionality and customize navigation options.
Add chapter points to enable video navigation.
Finalize your project within the authoring software, and then burn it onto a blank DVD.
Finally, test the DVD on a compatible player to ensure the menu works correctly for viewers.
Does Windows 10/11 come with burning software?
Yes, Windows 10/11 comes with Windows Media Player software for burning CDs and DVDs.
Moreover, there's also a built-in Windows Disk Image Burner app. You can use this to burn any CD or DVD by right-clicking on the image file.
What program burns Windows ISO files?
Windows Disk Image Burner is the built-in software that'll let you burn ISO files. Apart from this, you can use any of the above-mentioned burning software for Windows 10 & Windows 11. Just make sure to collect the ISO file from a reliable and legitimate source.
After downloading the ISO file,  you can right-click on the image file. Then, select Burn disk image to open Windows Disk Image Burner. There, select your DVD writer or burner and hit the Burn button.