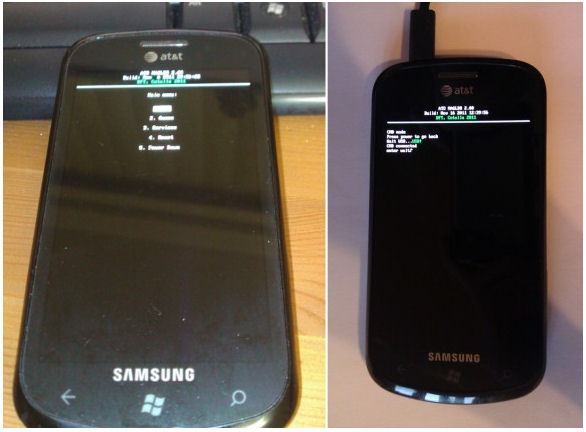 It remains to be seen how desired this is, but work by the Dark Forces Team to port the the MAGLDR bootloader to the Samsung Focus may mean Android dual-boot could be coming to certain Windows Phone 7 handsets.
This would result in a similar situation to the HTC HD2, which it seems has been hacked to run every mobile OS under the sun.
The work is being initially done on the Samsung Focus v1.3, but Cotulla writes that the next version will support the Samsung Focus 1.4 and Samsung Omnia 7 also.
Have any of our readers been waiting for this development? Let us know below.
Via Slashgear and WPCentral.com