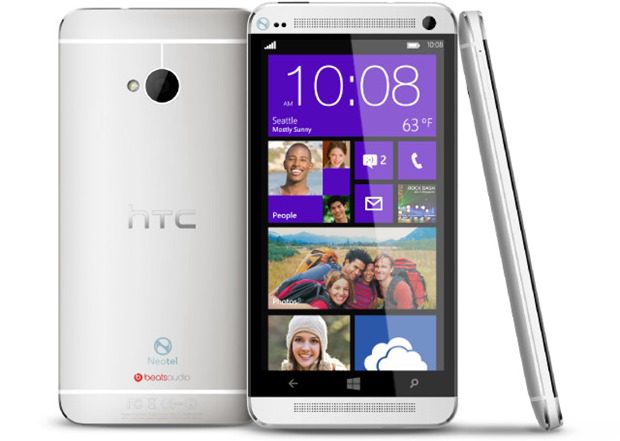 Despite assurances that HTC remains committed to Windows Phone, even after the Nokia/Microsoft deal, Bloomberg reports that the distressed company has decided not to pursue the creation of any more handsets running the OS.
The decision is somewhat understandable – the company has just reported a third-quarter net loss of NT$2.97 billion ($101 million) in the three months ended September, their first since 2008, and held only 6% global market share in August, trailing behind Samsung, LG, ZTE and others, falling all the way to the number 8 spot. It is being called the next Blackberry by some.
According to people with knowledge of the situation Microsoft is attempting to do what it can to convince the company to continue delivering Windows Phones, including giving away the OS free without a license fee, and even suggesting HTC release Android handsets running Windows Phone as a second OS.
Microsoft is finding it necessary to make concessions after agreeing to acquire Nokia's handset unit, and Microsoft's Terry Myerson is planning to visit Asia this month and meet with senior executives at Taoyuan, Taiwan-based HTC to discuss his proposal, one of the people said.
It is not yet clear what these kind of dual-OS handsets will look like – either with both operating systems available all the time, or shipping with a choice at purchase. It is also not clear that Google would allow such a move.
In the end however Microsoft's purchase of Nokia's handset division may result in Windows Phone going free for all other OEMs, a move which has been suggested by many, and which may improve the competitive position of the OS.
Do our readers think having an Android handset ship with a Windows Phone option is a good thing, or a sign of weakness? Let us know below.