A massive leak of internal Microsoft documents has revealed the upcoming Xbox Console launch price and availability details. 
An upcoming Xbox controller, codenamed "Sebile," is set to launch in September 2024 for $299. This will be followed by the launch of two mid-generation consoles, codenamed "Brooklin" and "Ellewood," in October 2024 for $499 and $699, respectively.
The timeline also shows that Xbox will be releasing additional storage options for its consoles in the second half of 2025.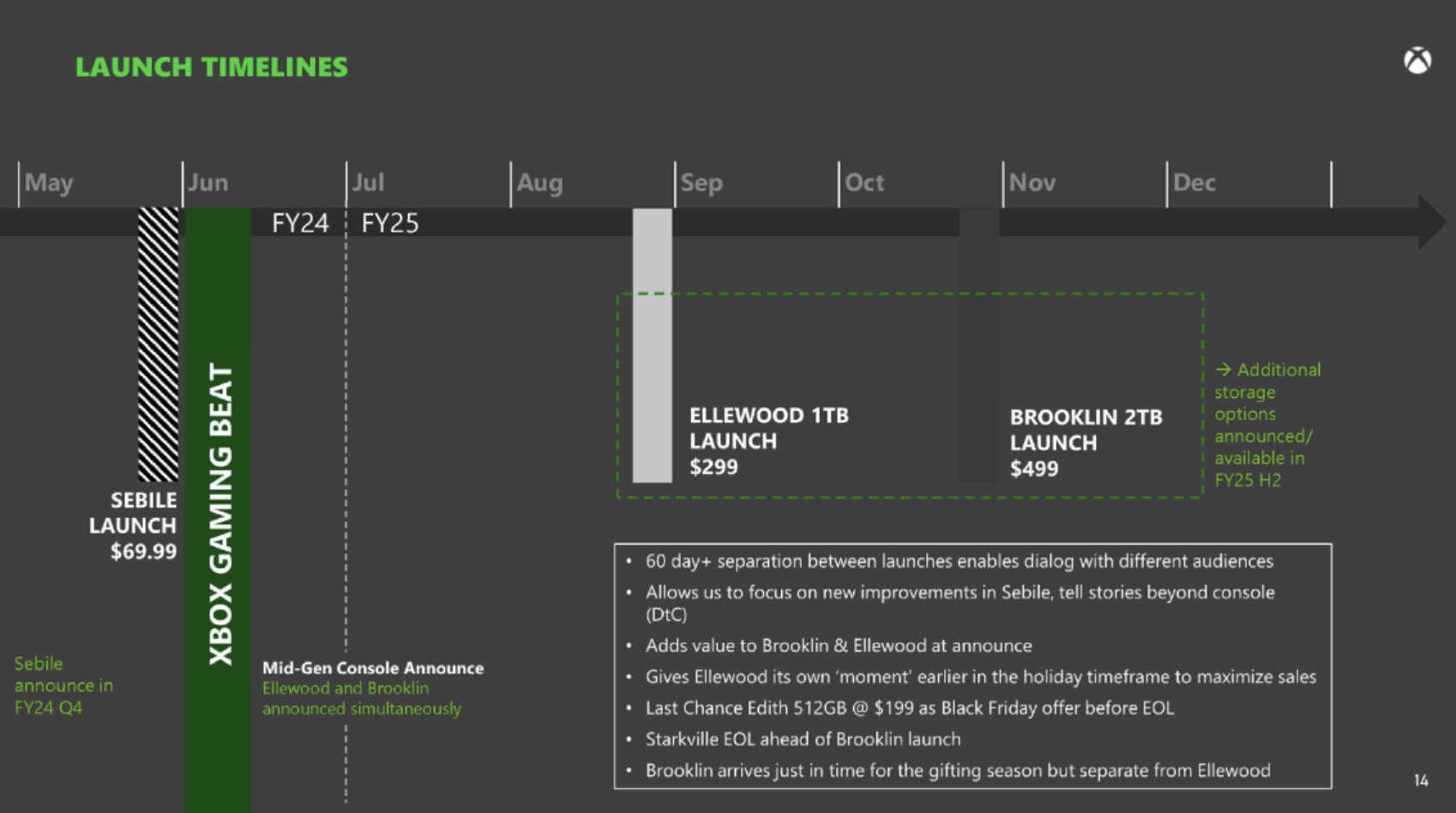 Microsoft seems to be taking a calculated risk by separating the launches of its new consoles and accessories. This will allow them to engage with different audiences and maximize sales during different times of the year, especially the gifting season.
It's not exaggerating to call this the biggest Xbox leak to date. They call the Xbox Series X "Brooklin" a "refresh" and an "adorably all digital" version, and it does look promising. 
The Brooklin Xbox console will offer 4K gaming with the latest generation of hardware, as well as more internal storage, faster Wi-Fi, a more immersive controller, and a new design that makes it the perfect choice for gamers who want a disc-free console.
Microsoft has yet to release an official statement.