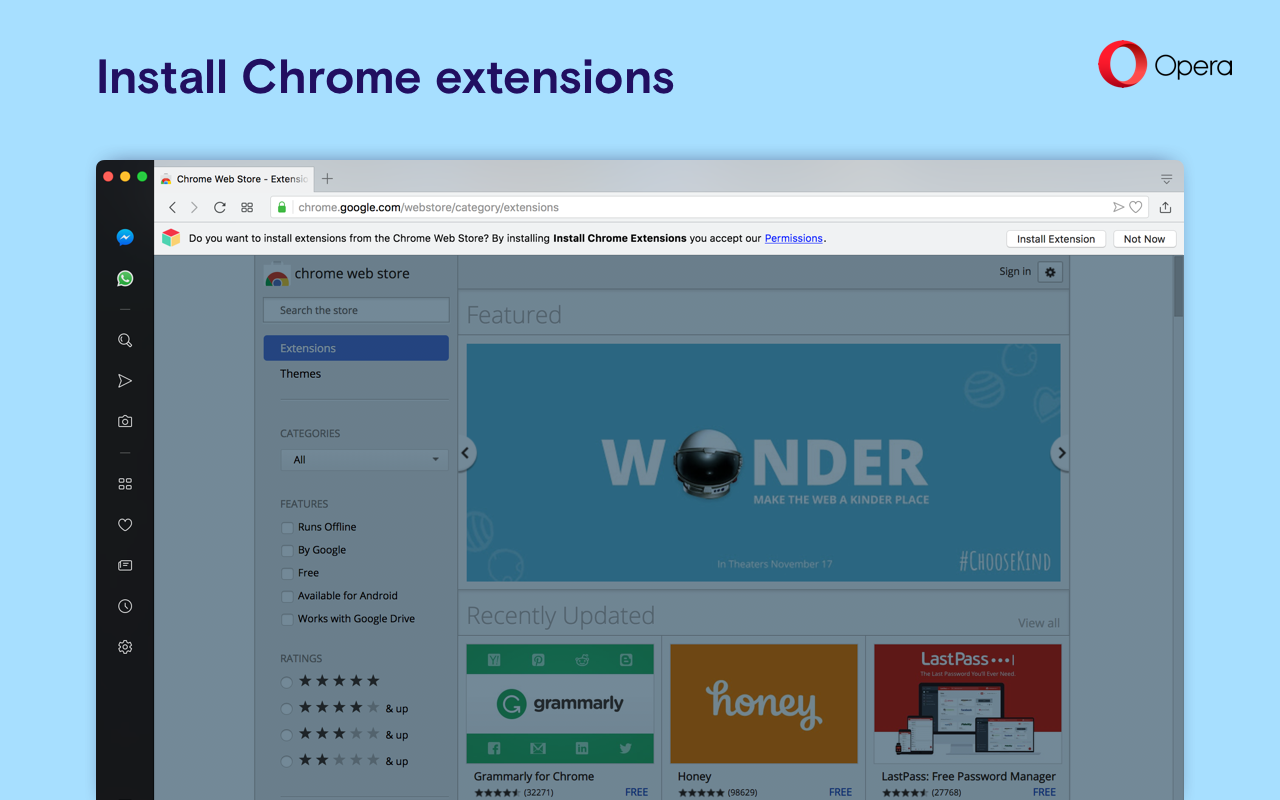 Opera is a great browser with some great features, including build-in free VPN support, but like most non-dominant browsers it has a shortage of the useful extensions we rely on to customise the internet to our needs.
Now with Opera 55 the company has announced support for Google Chrome extensions.
Install is simply via visiting Google's extension store.  Now when you visit the Chrome extensions site, you'll see a sliding toolbar on top of the page allowing you to install Chrome extensions on Opera.
The update also includes a revamped setting page split into basic and advanced settings, a and new integrated search bar which now helps users to search for specific settings.
Opera has also improved the Security badges in the address bar which provide important information about the current website or web page you are viewing. They tell you if a page has a secured connection, what the kind of certificate it has and which content settings are used.
Opera 55 beta expands this pop-up window to provide all information about the page at a single glance, as well as offering shortcuts for adjusting the page's content settings. You can also adjust content settings such as Flash, background sync, MIDI device control and clipboard access in this pop-up.
The full changelog is here.
Installation links:
Via WindowsLatest