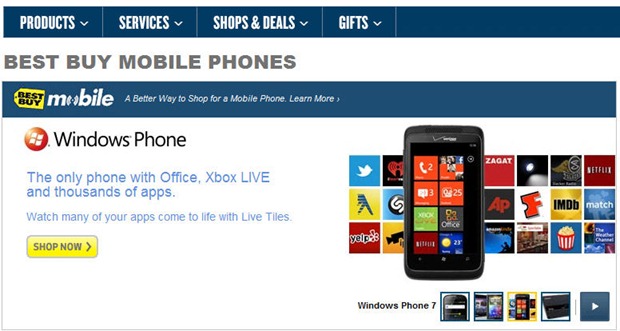 Like a tech unicorn the magical Verizon HTC Trophy has once again popped up briefly, this time once again at Best Buy as a headline phone on their banner.  Unfortunately digging a bit deeper does not show the phone being on sale yet, leaving prospective purchasers rather unsatisfied as usual.
See the elusive device at BestBuy's Mobile page here.
Thanks Joe for the tip.