CES 2017 is just about over, and we've seen quite a few devices coming out of CES to make our mouths water. The old guard, HP, and Dell released updates to their well-reviewed PCs, LG surprised us with some battery life wizardry and Razer joins Xiaomi in announcing a "concept" device.
Here are some of our favourite devices to come out of CES, in no particular order.
Battery life is one o the greatest scourges of modern computing – especially when applied to portable devices like phones, tablets, and laptops. LG's Gram IS a range of laptops which claims to have nipped that in the bud with a battery life of up to 24 hours (in reality, a more modest 17 hours based on modern tests). Now we don't know exactly how the firm has done this, or how this holds up in real life (outside the labs of LG), but if the firm has really managed to crack the battery life problem, then they may have just produced one of the most useful portable laptops in a while.
Aside from the battery life, LG's Gram laptops deliver in portability and power as well, with the Gram so being thin and light at just 830 grams for the lightest models going up to 1,090 grams for the heaviest model.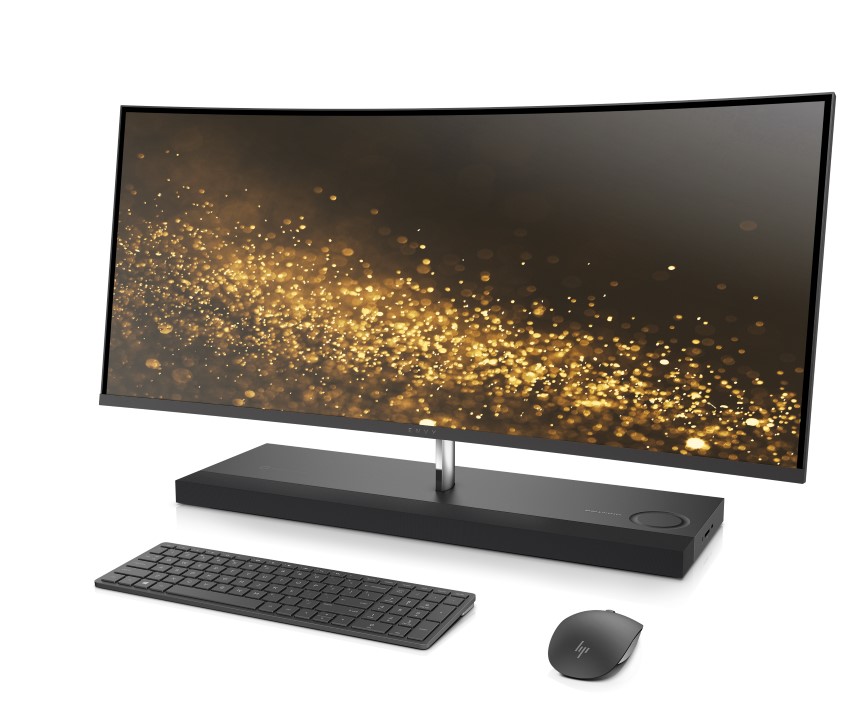 For those who prefer vanilla all in One PCs, HP 's ENVY 34 inch PC is one of the most stunning All in One's we've seen. While Curved All in One PCs are traditionally handsome, HP's PC looks even more so, with a massive micro edge curved display with a privacy camera, a sculpted aluminum stand (which doubles as a sound bar) and an overall elegant design. The screen isn't just beautiful in hardware, it makes everything you look at beautiful as well, with an Ultra WQHD display for displaying emails, spreadsheets, photos and pictures in crisp, color accurate quality.
Overall, it is just a really good looking PC and buyers looking for a new AIO to adorn their living roon or office should take a second look at this one.
The Kaby Lake powered device will be released on HP's website from January 11 and will start from $1,729.99.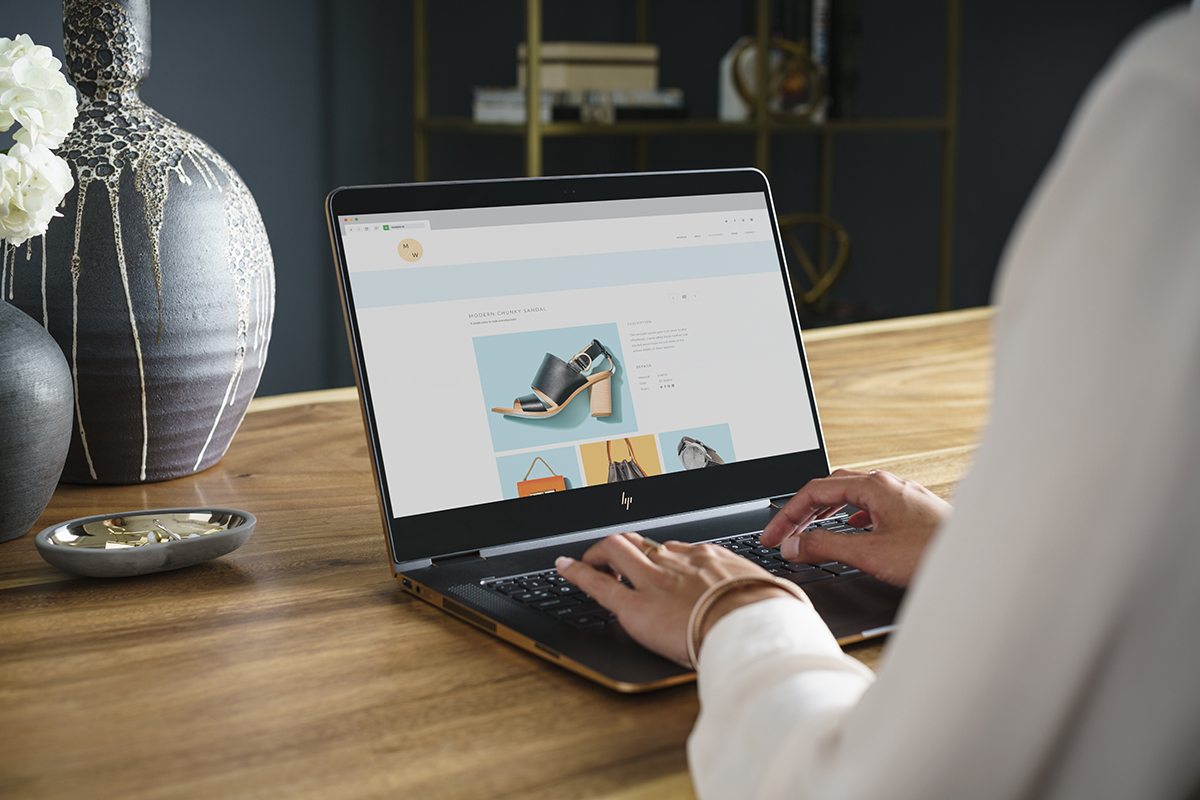 On the more restrained side, HP's XPS 360 made a return this CES with a slightly bigger screen,. The convertible ultrabook now has a larger 15.6 inch screen and comes with support for Intel's newly announced Kaby Lake i5 and i7 processors. All the usual spec bumps are included, with a  4K UHD display, 16GB of DDR4 RAM and 256 GB of SSD storage.
It doesn;t have anything particularly amazing or spectacular about it, but its predecessor was a really good laptop, and an improved version of a good device is always noteworthy.
The Dell XPS217 may not be quite as interesting a PC as the ENVY 34 inch, but it is still a unique and special snowflake in its own way.
For some reason, the XPS 27 comes with 10 speakers, and – according to Dell" produces to the "best sound for an All in One PC." ignoring the excitedly qualified audio praise here, while the XPS 27 won't replace your dedicated speakers or headphones anytime soon, you may be able to get away watching Netflix on it without immediately reaching for aforementioned audio peripherals.
Aside from that, the XPS 27 is a powerfully specced PC, with support for Windows Hello, a 27 inch 4K Ultra HD display, Kaby Lake and up to 32 GB of RAM.
Think the Surface Studio and Surface Dial are amazing? Microsoft's partners think so too, and they are quickly working on devices to take on the Surface Studio for their own unique customers base.
The Canvas 27  is a 27-inch interactive QHD screen which is aimed at creatives. It comes with a Surface Dial expy- the Dell Totem – which surfaces the same radial controls in apps which already work with the Surface Dial.
Much like the Surface Studio, it is challenging, it'll set you back a pretty penny, starting at $2,000. If you're in the target market for this, this will be $2,000 well spent.
CCortana is making its first step of the smartphone and PC world into the house. While pundits criticized Microsoft for not offering a Google Home style device in late 2016, Microsoft's strategy here is much like its early Windows phone strategy. The firm will build the software and maintain the backend for Cortana, but it will be other third party companies who build the hardware and actually get Cortana into the houses of families across the world.
Mattel revealed a new Cortana powered hub device for families- the "Aristotle Smart home hub". Aristotle is powered by Microsoft's Cognitive Services and Cortana;s intelligence backend technology. It supports Wemo, Wink, IFTT (If this then that) and can be used as some sort of pseudo babysitter-; playing lullabies to children , alerting parents to crying children and dimming the lights to aid sleep.
It also provides support for homework, language lessons, games and politeness training.
It is the first of Microsoft's push to bring Cortana into your house, and prove perhaps the best look at how Cortana will function in a home environment.
This technically isn't a PC, but we're adding it for just how gloriously excessive it is.
While some people are settling with HD and 2K PCs and Monitors with 4K PCs and content just barely making the rounds, Dell has skipped right on to 8K Monitors. The Dell  UP3218K is Dell's 31.5-inch monitor capable of pushing a resolution of "7680×4320", and providing up to 8 times the content of regular full HD.  Resolution side, the display ca produce 1.07 billion colours – according to Dell, it also supports 100% Adobe RGB, meaning g that if you're into photography editing, this screen should be able to help you accurately edit your work.
In other words, this is a completely ridiculously amazing screen.
That being said,  I can't think of a practical use of this day to day – especially combined with the price of $4,999.99 (!). There are much cheaper monitors, and not enough 8K content to justify this purchase for the price. But hey, if you're loaded and into shiny excess, this certainly has your name on it.
Xiaomi isn't the only device maker investing in concept hardware nowadays, Razer has introduced their new project Valerie at CES- featuring a crazy folding screen concept.
This proposed laptop comes with not one 17.3 inch display, but 3 17.3 inch 4K displays. That's absolutely crazy, and probably the response that Razer wants you to have when reading about it. Unlike Xiaomi's concept device, this device only exists in the form of a prototype and is not currently being produced for market.
---
What was your favorite device at CES? Let us know in the comments below.