If you are looking for gaming laptops, today is the perfect day to shop at Amazon. Numerous units are on sale now, and most of them sport the high-performing 12th-generation CPU models from Intel. Check out the following deals we rounded up for you below.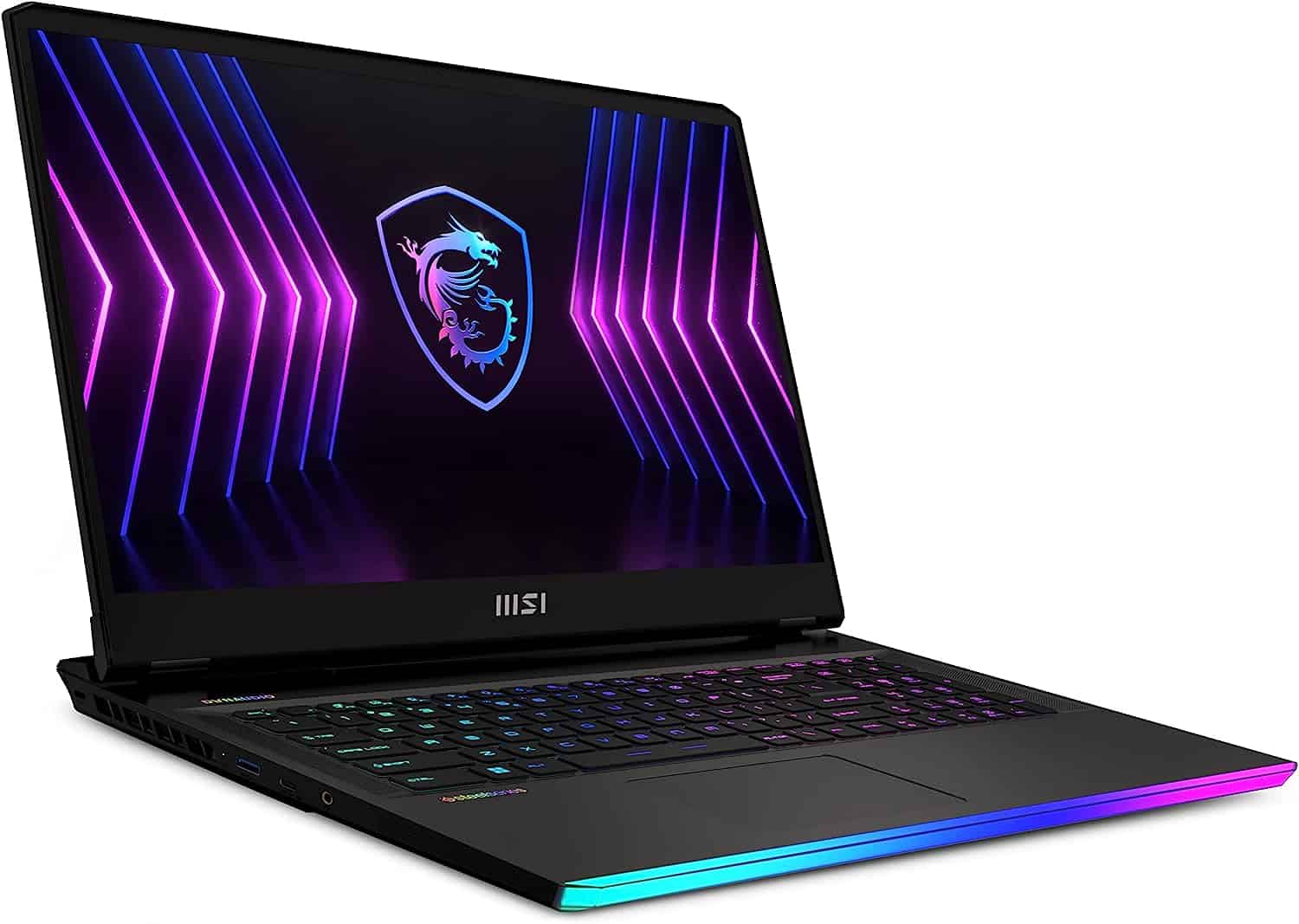 MSI is offering a huge discount on Raider GE77 HX, giving you a $604 discount. But this great price slash is not the only thing to adore about GE77 HX: it is also armed with impressive hardware, including Intel's 12th-gen Core i7-12800HX CPU with 16 cores and 24 threads, an NVIDIA GeForce RTX 3070 Ti GPU, and a 16GB RAM.
Other options are available if you want to upgrade your CPU and GPU, but the combination above gives you the biggest discount possible. If you wish, you can go for another i7-12800HX configuration paired with RTX 3070 Ti, which offers a 23% discount. There are also other i9 configurations, including i9-12900HX with an RTX 3080 Ti GPU or i9-13980HX with GPU options for RTX 4080 or RTX 4090. With these options, Raider GE77 HX is a powerhouse capable of handling heavy tasks, including 4K gaming, video editing, and rendering. 
Raider GE77 HX comes with a spacious 17.3-inch FHD (1920×1080) display at 360Hz and plenty of ports, including 1x Type-C (USB3.2 Gen2 / DP), 1x Type-C (USB / DP / Thunderbolt 4), 2x Type-A USB3.2 Gen1, 1x Type-A USB3.2 Gen2, 1x SD Express Card Reader, 1x HDMI 2.1 (8K @ 60Hz / 4K @ 120Hz), and 1x RJ45. Add to all of that are Wi-Fi 6E connection and Thunderbolt support.
Moreover, given its design as a gaming laptop, you get a per-key RGB gaming keyboard and a dedicated cooling system (2 fans and 7 heat pipes) for the unit's CPU and GPU in the form of Cooler Boost 5. There is also an FHD type-webcam ([email protected]), and the unit only weighs 2.9 kg, making it still decent for people who frequently need to take their laptops with them during travels.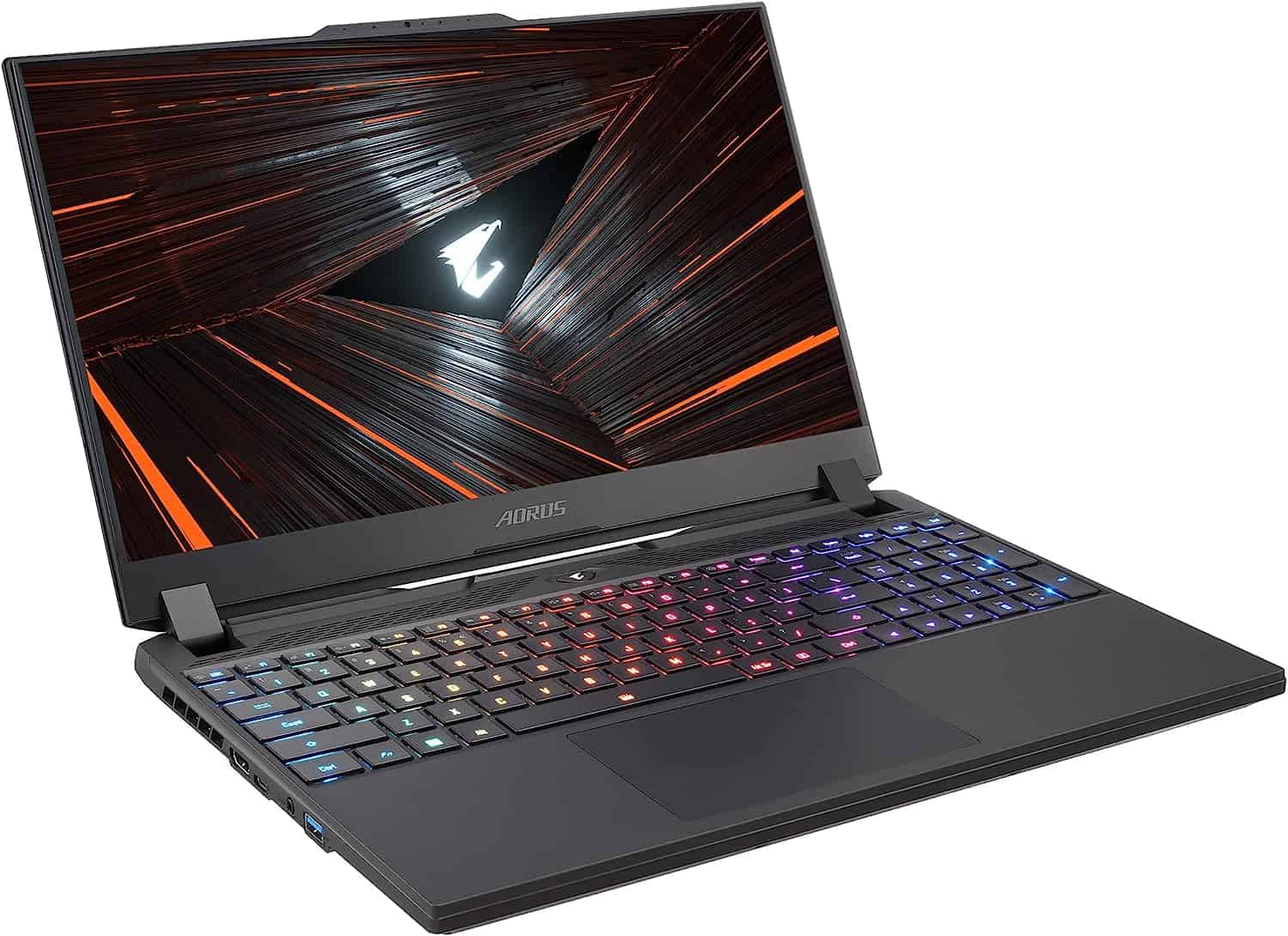 You can get a huge discount on Gigabyte Aorus 15 XE4 today, helping you save up to $829. It is powered by a 12th-generation Intel Core processor (i7-12700H) and NVIDIA GeForce RTX 3070 Ti GPU, allowing it to handle any game.
Nonetheless, Aorus 15 XE4 is also considered a versatile unit ideal for professionals due to its minimal design, lightweight body, decent battery life, huge 1TB SSD storage, and high-resolution display. You can also have a 15.6″ QHD 165Hz or 17.3″ Full HD 360Hz display, giving you more choices over your specific screen needs. With all that, individuals hoping to get a gaming-capable/productivity unit can confidently choose Gigabyte Aorus 15 XE4.
You also get a decent 16GB RAM, allowing the unit to handle other applications in the background without affecting your gameplay during games. It also supports Wi-Fi 6E, allowing fast speeds at very low latency. Completing it is a handful of ports: 1x Thunderbolt 4, 1x HDMI 2.1, 1x USB 3.2 Gen1 (Type-C with DP), 1x USB 3.2 Gen1 (Type-A), 1x RJ45, 1x Audio Combo Jack, and 1x DC-in.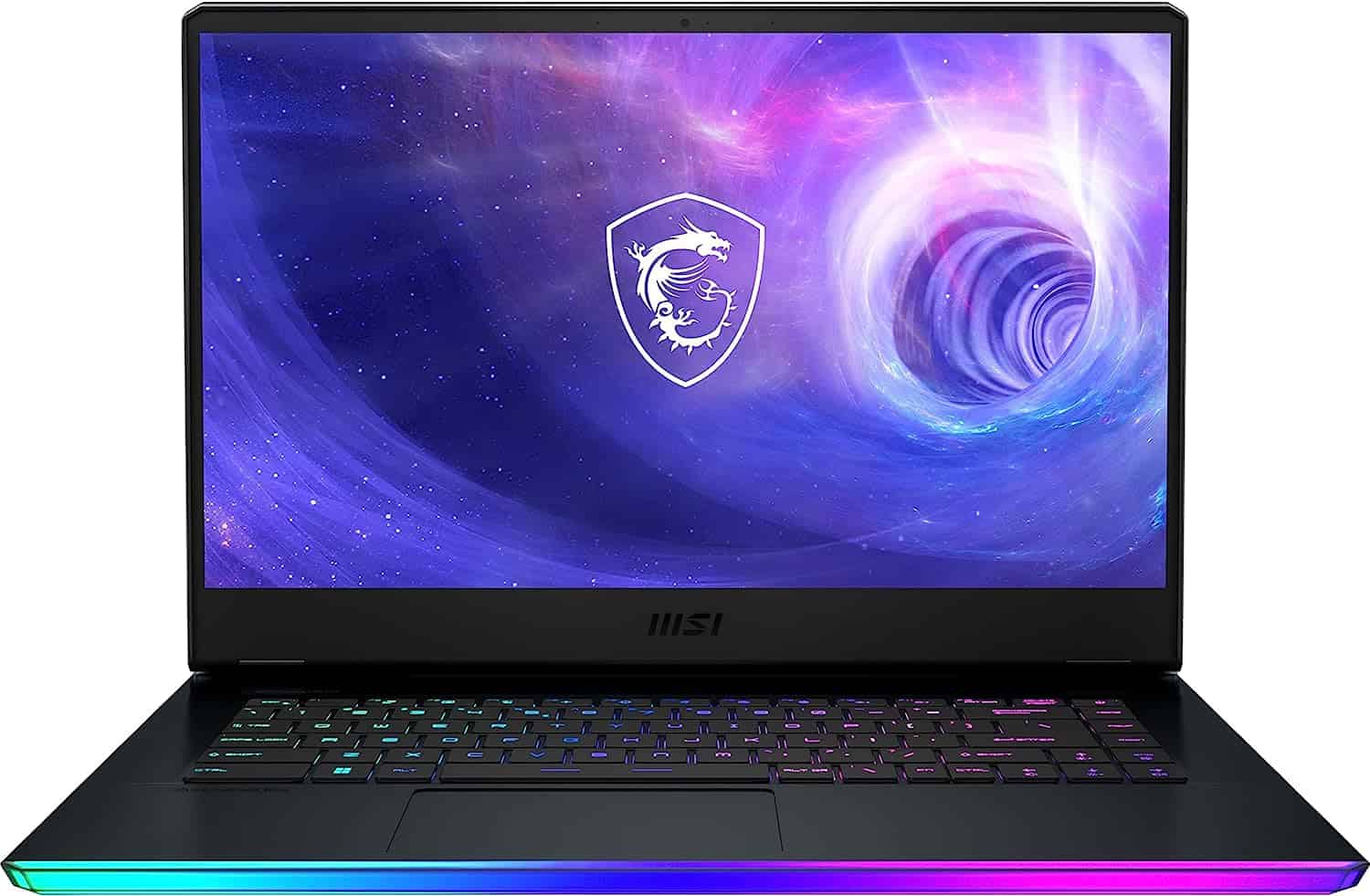 Here is another gaming laptop model from MSI, the Raider GE66, which offers a whopping $800 discount. And aside from this huge price slash, the deal gives you a powerful gaming laptop employing modern components. That includes Intel's 12th-gen Core i9-12900HK processor and NVIDIA's GeForce RTX 3080 Ti GPU, giving Raider GE66 a significant boost from its earlier siblings. Its 15.6″ UHD 4K 120Hz is also something to adore about MSI Raider GE66, especially since it is sufficiently capable of delivering good rates.
In addition to that, it brags Thunderbolt 4 support and 32GB DDR5-4800 RAM memory, ensuring fast and reliable data transfer, system speed, and responsiveness. In this configuration, you also get a 1TB NVMe SSD.
And just like Raider GE77 HX, Raider GE66 comes with Cooler Boost 5 to aid the laptop during hour-long gaming sessions and heavy tasks. Using the system's Cooler Boost option to manually set the fans to full speed, you can be sure heat can be dissipated to avoid performance drops during games.
There is a $200 discount now on Asus ROG Strix Scar 15. It comes with 12th-gen Intel Core i9 12900H and NVIDIA GeForce RTX 3080 Ti GPU, a decent combination for handling a wide variety of games.
ROG Strix Scar 15 is one of the most well-known models among gamers today, and there are lots of reasons for that. One is the great combination of its GPU and CPU models commonly used in gaming laptops, making the unit a reliable choice for gamers. Aside from that, ROG Strix Scar 15 is fashioned with gaming-dedicated designs, including multiple RGB lighting zones with Aura Sync support and a bold body design. Moreover, it supports Wi-Fi 6E, 2.5G Ethernet, and Thunderbolt 4. 
Other connectivity options are also decent, giving you 1x 3.5mm Combo Audio Jack, 1x HDMI 2.1 FRL, 2x USB 3.2 Gen 1 Type-A, 1x USB 3.2 Gen 2 Type-C support DisplayPort / power delivery, 1x Thunderbolt 4 support DisplayPort, and 1x 2.5G LAN port. You also get 1TB SSD storage, 32GB DDR5 RAM, and a 240Hz 3ms 15.6″ Quad HD (2560 x 1440) IPS-type display with 100% DCI-P3. This display is appealing and can serve well for general usage. Complementing that display are the Dolby Vision support, decent color calibration, and the display's 240 Hz refresh rate.
It also has a robust cooling system, allowing the laptop's Core i9-12900H processor to perform flawlessly, even during hour-long gaming. That is possible through Asus' use of liquid metal thermal compound on the CPU and four dedicated fan outlets.
Overall, Asus ROG Strix Scar 15 ticks all the boxes for gamers. However, note that it can be very limited in terms of other use cases, especially for professionals, as it lacks a built-in webcam (although Asus is offering an external ROG Eye webcam).