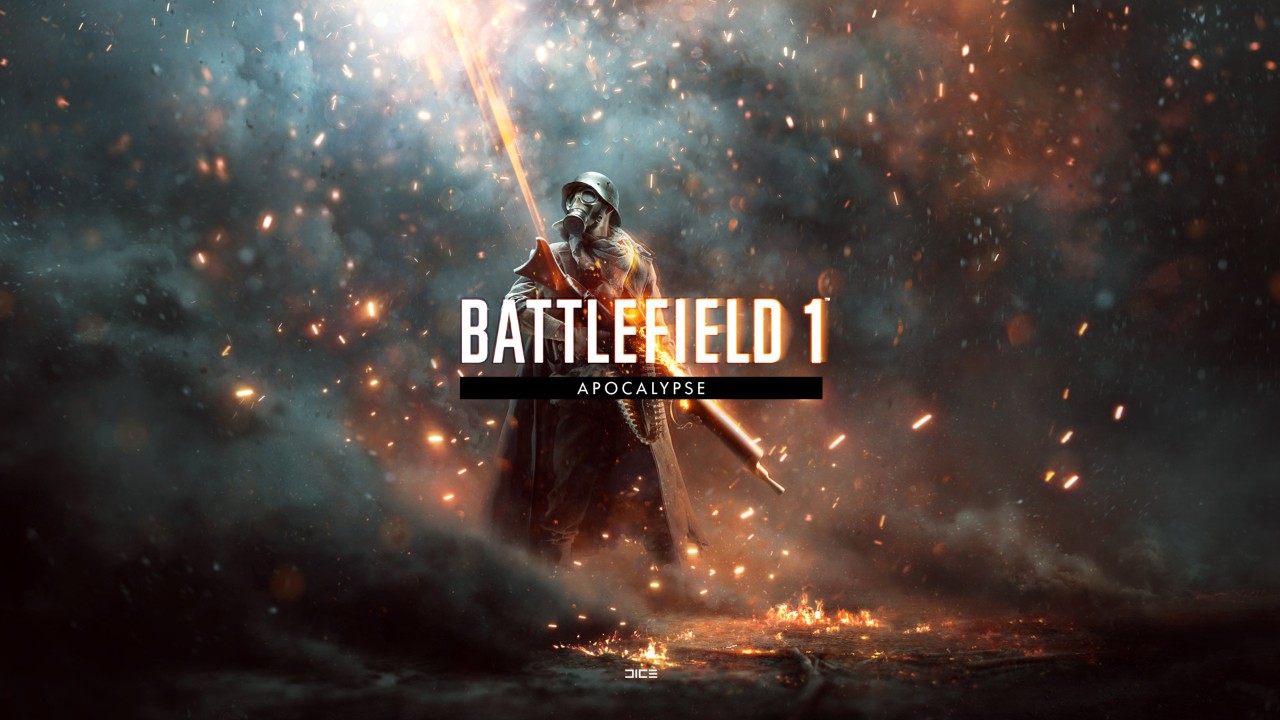 Battlefield 1's fourth and final expansion pack has been fully detailed by DICE. Battlefield 1: Apocalypse is set to release next month and lets players "engage in the most brutal battles of the cataclysmic Great War."
Over on Battlefield's official website, a wealth of information was posted giving players their most in-depth look yet into the expansion. Apocalypse adds five brutal multiplayer maps, six new guns, new melee weapons, and new gadgets. In addition, a new Air Assault game mode is coming to Battlefield 1. Descriptions of each map can be read below.
Passchendaele: Once the quiet countryside of Belgium, now a nightmarish landscape of blood and mud. Claw your way across the devastated landscape and huddle for cover in dugouts and tattered ruins.
Caporetto: Fight in mountain trenches near the Isonzo River as the Austro-Hungarians face off with the Italian army in an uphill climb.
River Somme: The scenic wheat fields by the Somme river transform into hell on earth from devastating artillery barrages.
Razor's Edge: Engage in frantic dogfights among snowy peaks, as British and German aces fight for control on this intense map.
London Calling: With your fellow knights of the sky, join the aerial clashes high above the British capital in the new Air Assault game mode.
Battlefield 1: Apocalypse will be available for Premium Pass holders and those who own Battlefield 1 Revolution in February. You can purchase the Premium Pass from the Microsoft Store for $49.99. Battlefield 1 Revolution will set you back $59.99 on the Microsoft Store.