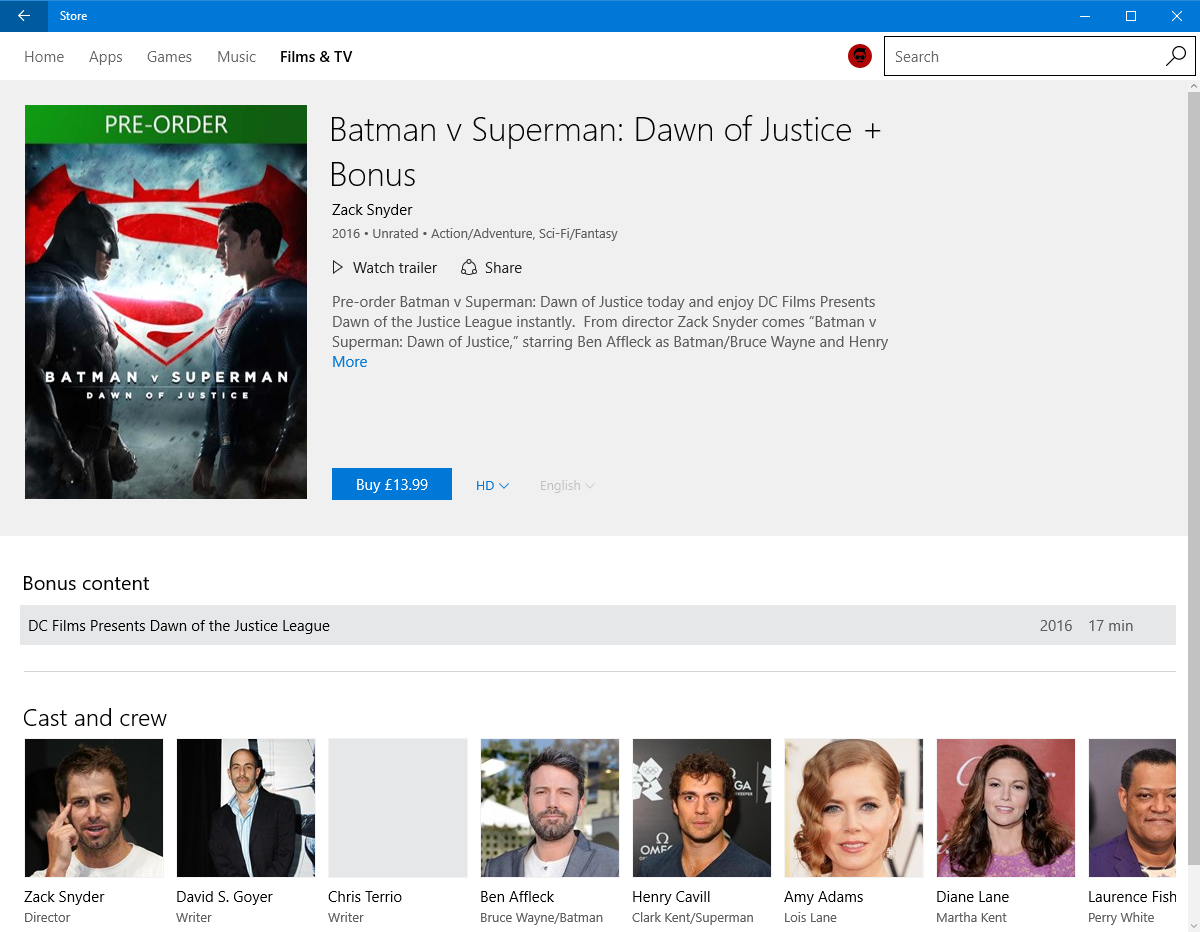 DC Films released "Batman v Superman: Dawn of Justice" recently throughout the world. The movie has a lot of mixed reviews so far, but mostly it isn't very positive. Nonetheless, if you want to watch the movie, you might be glad to know that the movie is now available for pre-order via the Windows Store. Microsoft is selling the movie in HD for $19.99, and you also get to watch a 17-minute long bonus clip when you pre-order. Keep in mind that as this is just a pre-order, you won't be able to watch the movie straight away and you will have to wait a few months before it is available.
Pre-order Batman v Superman: Dawn of Justice today and enjoy DC Films Presents Dawn of the Justice League instantly. From director Zack Snyder comes "Batman v Superman: Dawn of Justice," starring Ben Affleck as Batman and Henry Cavill as Superman in the characters' first big-screen pairing. Pre-order now to add it to your library and watch it as soon as the movie is released. Available to watch soon.
In case you missed it, here is the trailer of the movie:
Personally, I really liked the movie, but I have seen a lot of people who didn't seem to like it much. However, it is worth noting that there is a Lumia 950 (or could be 950 XL) in the movie, which is a sweet product placement.
If you want to pre-order the movie, head over to this link.