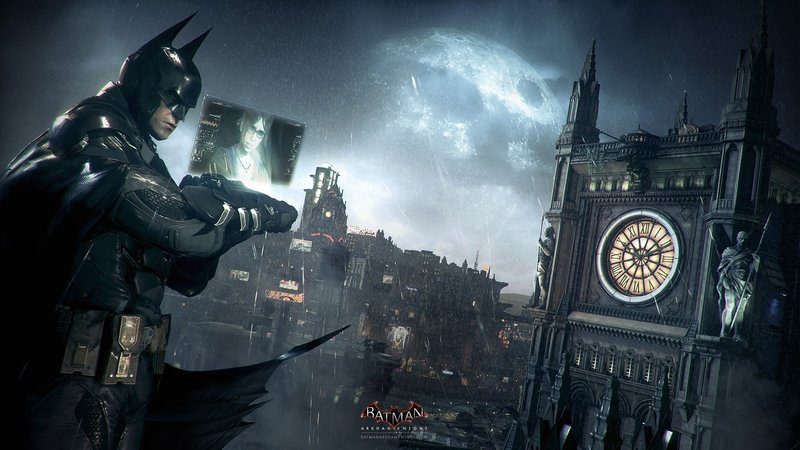 Both Batman Arkham Asylum and Arkham City have finally made there release on current gen platforms with the release of 'Batman: Return to Arkham' today for Xbox One and PS4. The games are "fully remastered [with] updated" graphics, with all of the previously released DLC available right from the start for both games. You can also make Batman look like the Adam West version of his character or like the version from the Animated Series.
Of note is that some reviews of the title mention that the games are only running at 30 fps, and because of this the game sometimes lags and stutters. Also the colors pop, and are a tad brighter, in contrast to the dark and gloomy mood of the original titles. But if you can live with that, check out the game description below and the purchase link.
Return to Arkham and experience two of the most critically acclaimed titles of the last generation – Batman: Arkham Asylum and Batman: Arkham City, with fully remastered and updated visuals. Batman: Return to Arkham includes the comprehensive versions of both games and includes all previously released additional content.

Batman: Arkham Asylum exposes players to a dark and atmospheric adventure that takes them into the depths of Arkham Asylum –Gotham City's high security psychiatric hospital for the criminally insane. Use Batman's legendary gadgetry, strike from the shadows, and confront The Joker and Gotham City's most notorious super villains.

Batman: Arkham City sends players soaring into Arkham City – a heavily fortified sprawling district in the heart of Gotham City. Batman Arkham City introduces a brand-new story that draws together an all-star cast of classic characters and murderous villains from the Batman universe, as well as new and enhanced gameplay features.
You can grab the title here for $49.99 from the Microsoft Store.