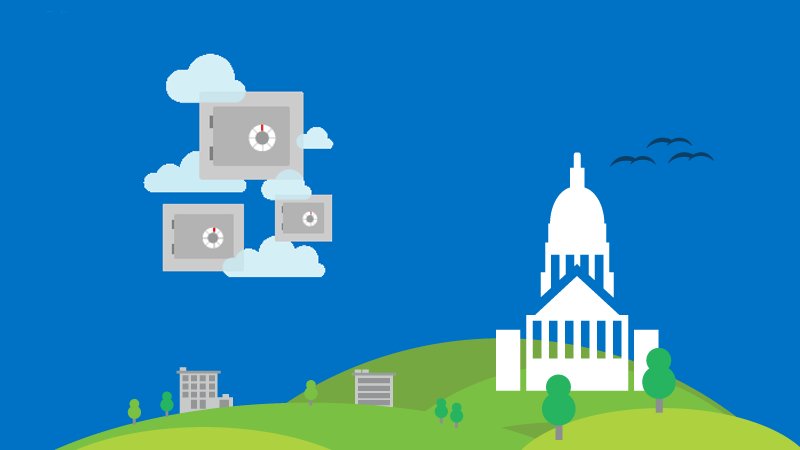 Microsoft today announced that Azure Government Cloud has been granted authorization for 12 additional customer-facing services to their FedRAMP High P-ATO. The new set of services added includes the entire Operations Management Suite (OMS), Azure Log Analytics, Azure Resource Manager, and more. Read about the services below,
Azure Log Analytics: helps you collect and analyze data generated by resources in your cloud and on-premises environments. It gives you real-time insights using integrated search and custom dashboards to readily analyze millions of records across all your workloads and servers regardless of their physical location.
Azure Automation: saves time and increases the reliability of regular administrative tasks – even schedules them to be automatically performed at regular intervals.
Azure Backup: is a unified solution to protect data on-premises and in the cloud, with 99.9% guaranteed availability! Incremental backups provide efficiency and geo-replicated storage ensures you meet availability requirements for High Impact data.
Azure Site Recovery: delivers the power of the cloud for disaster recovery scenarios. With Azure Site Recovery, you can automate protection and replication of your virtual machines, remotely monitor the health of your fleet, orchestrate recovery as needed using customizable plans, and test your recovery capabilities without impacting your system availability.
Azure CRP: is the Compute Resource Provider, used in creating and managing virtual machine resources and extensions in simple to use Azure Resource Manager templates.
Azure SRP: is the Storage Resource Provider, used in creating and managing blob, table, queue, and storage account management resources in simple to use Azure Resource Manager templates.
Azure NRP: is the Network Resource Provider, which delivers a series of Software-defined Networking (SDN) and Network Function Virtualization features for the Azure Government environment.
There are now 32 Azure Government offerings that meet the FedRAMP High baseline standard. You can find the full list of services here.