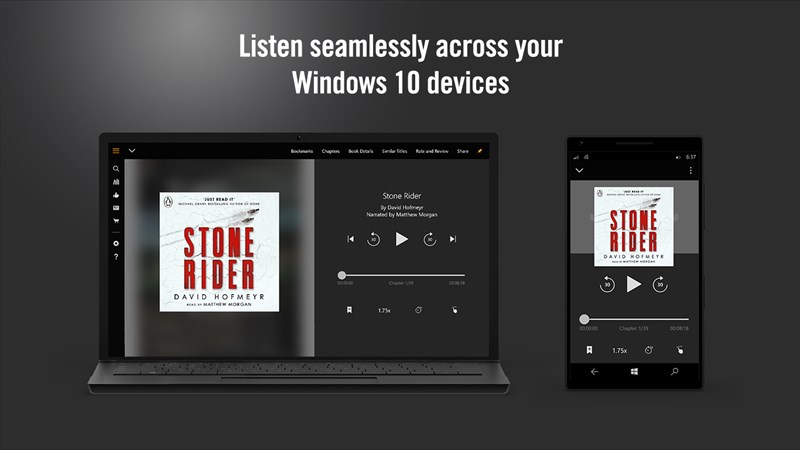 Audible yesterday announced the release of 'Clips,' a feature that allows listeners to save favorite short passages and excerpts from Audible audiobooks they've downloaded for later listening, and also enables the sharing of these passages using their mobile apps. This feature is now available for Windows 10 devices on Audible app.
Before 'Clips,' literary quotes could only be shared from ebooks or transcribed from print books. For the first time today, audiobook listeners will be able to share pieces of audio content with their social network. Clips can be shared across multiple destinations including Facebook, Twitter, SMS, e-mail, Facebook Messenger, WhatsApp and more.

To use 'Clips,' listeners simply tap on the clips icon within the app whenever they come across a particularly interesting or shareable moment while listening to their Audible audiobook. The tool then allows users to select up to 45 seconds of audio that can easily be edited, saved and shared. Friends can quickly listen to a quote or excerpt that inspired the sender without having to create an account or download an app. When listening to the clip, the recipient is also given the opportunity to share it and purchase the full audiobook. With a 30-day membership trial at Audible, new listeners can enjoy their first audiobook for free.
Find the updated app in the Windows Store here.