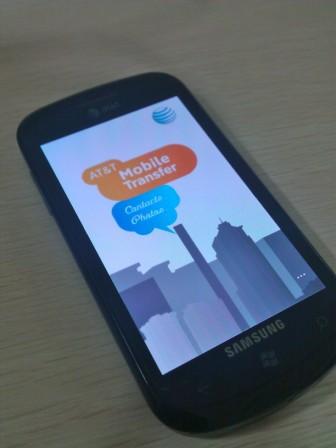 Just in time for Nokia Lumia 900 launch, AT&T has released its Mobile Transfer App for Windows Phone platform. This simple app lets you to transfer upto 2GB of content from other AT&T wireless phones OTA.
App Description:
 Upgrading to a new AT&T phone? AT&T Mobile Transfer migrates contacts, photos to and from select AT&T wireless phones. AT&T is offering this application as a free service for any AT&T wireless subscriber.

Customers upgrading their phones can transfer up to 2GB of photos using this wireless service. While this can be done over any data network, AT&T recommends using Wi-Fi for doing the migration. Data network charges may apply for 2G, 3G or 4G usage
You can download the app here from the marketplace (works only for AT&T devices).
via: mobilitydigest