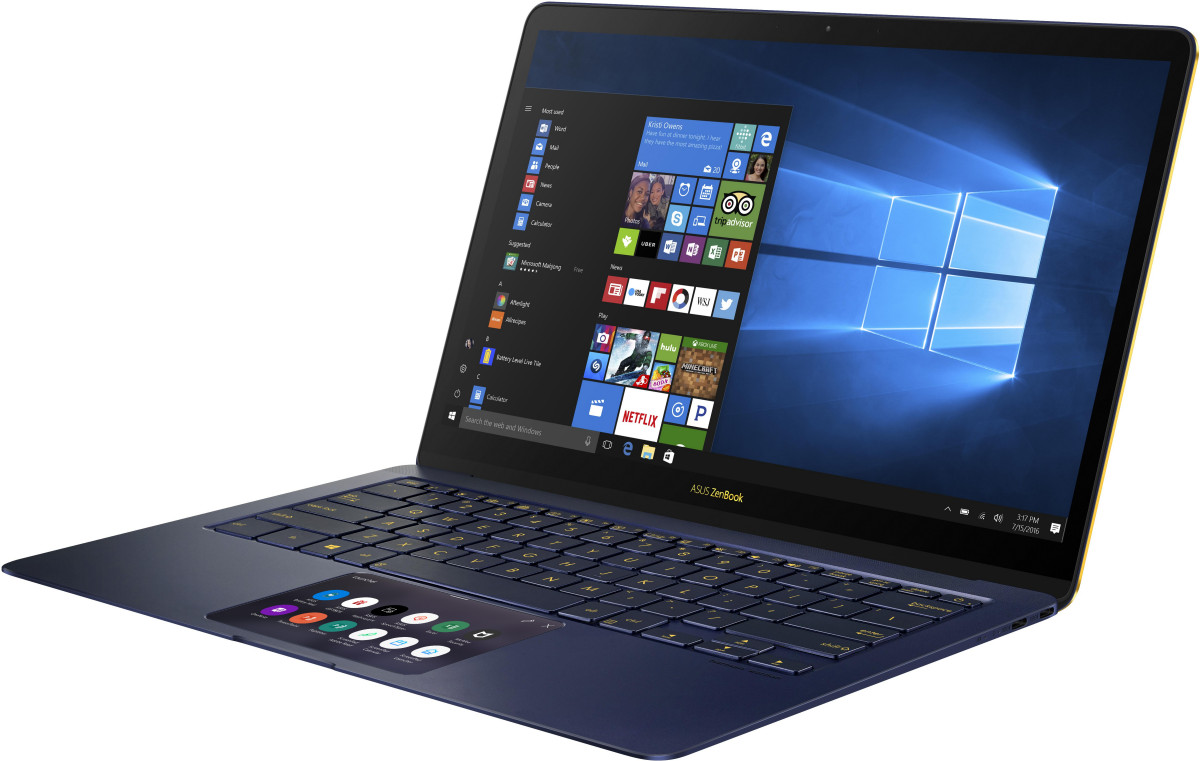 Via a series of app extensions published in the Microsoft Store, a new feature of Asus's upcoming laptops may have been revealed.
The extensions are for a device called the ScreenPad, and it would allow Windows users to launch and control apps currently in use on their Windows PC, for example, control Spotify or features in Word.
The device, discovered by WindowsBlogItalia, would also offer some features directly, such as offering a calculator or play music.
At present, it is not clear if it is an external device, or built into the laptop, as seen in the mock-up above, but the latter appears more likely, seeing the very specific requirements of the extensions. The screenshots are also quite high resolution, at Full HD, suggesting we may be looking at a dual-screen device without a dedicated keyboard.
The extensions require a very specific ASUS notebook with a combined precision touchpad with ASUS PTP driver and touch screen, a dGPU model with NVidia GTX970 GPU that supports direct mode and a Toshiba TC358870XBG Video Bridge IC and ITE8225 MCU, which lets the laptop drive an external screen.
If built-in the feature would, of course, be reminiscent of the Touch Bar in the latest Macbooks, though with the feature being specific to a few Asus notebooks will likely not see long-term support.
See some screenshots from the supported extensions below.
See the extensions, which includes one for YouTube which requires a Chrome plugin, at the links below:
Spotify,  YouTube, Calculator, Office,  Calendar, Launcher, Numkey, | Adobe Reader Sign, Music Player, SpeechTyper
The collections of apps and features appear relatively extensive. Would our readers pay extra for this feature on their laptop? Let us know below.