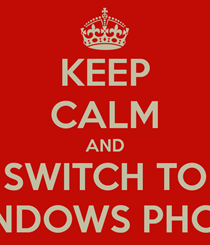 According to Philip Clarke, research analyst at Nemertes Research, Blackberry is rapidly on its way out in enterprise, and Windows Phone is like to replace it.
According to their data 29.4% of companies have already ended BlackBerry (BB) support, another 11.8% have plans to do so in 2013 and 29.4% are evaluating to end-of-life (EOL), making a total of 70.6% of enterprises that will end BlackBerry support at some point.
Meanwhile Windows Phone adoption grew from 0% in 2012 to 25% in 2013, with an additional 16.7% have plans to adopt it, 20.8% are evaluating the operating system.
The main attraction was integration with existing Microsoft infrastructure, followed by unified desktop and mobile architecture.
Overall volumes are still small, but with millions of Blackberries still in use in enterprise, the rapid implosion of the company is an opportunity Microsoft and Nokia can not pass up at all.
Via RCRWireless.com