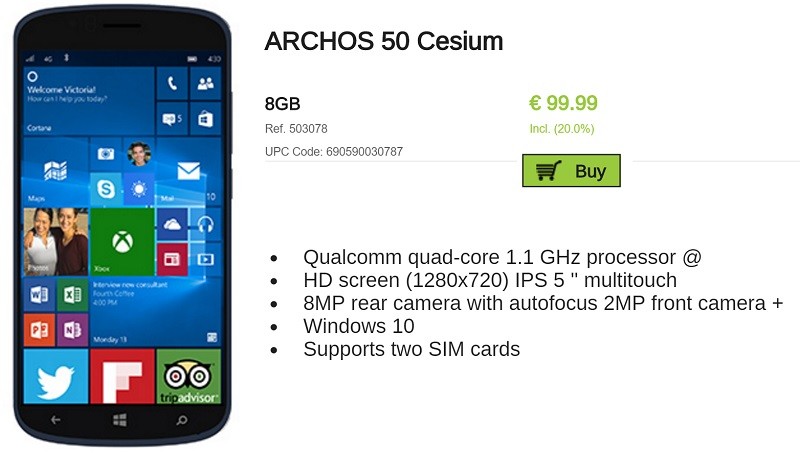 Archos revealed the Cesium 50 Windows 10 Mobile handset at IFA in August 2015. Then the device was expected in November 2015, but I think as Windows 10 slipped so the device did too.
Now however Windows 10 Mobile handsets are hitting the market, including the Cesium 50, which is now on sale at Achos's website.
The handset has reasonable specs, featuring a Qualcomm SnapDragon 210 processor with Adreno 304 GPU, 5″ IPS HD display, 1GB of RAM, 8GB of storage, expandable, 2100 mAh removable battery and dual SIM connectivity, so mainly let down by the processor.
The handset is on sale for 99.99 Euro, which is 29 euro less than the earlier announced price of 129 Euro, and £99.99, which is not.
See images of the device below:
The handset can be picked up at Archos France here and Archos UK here.