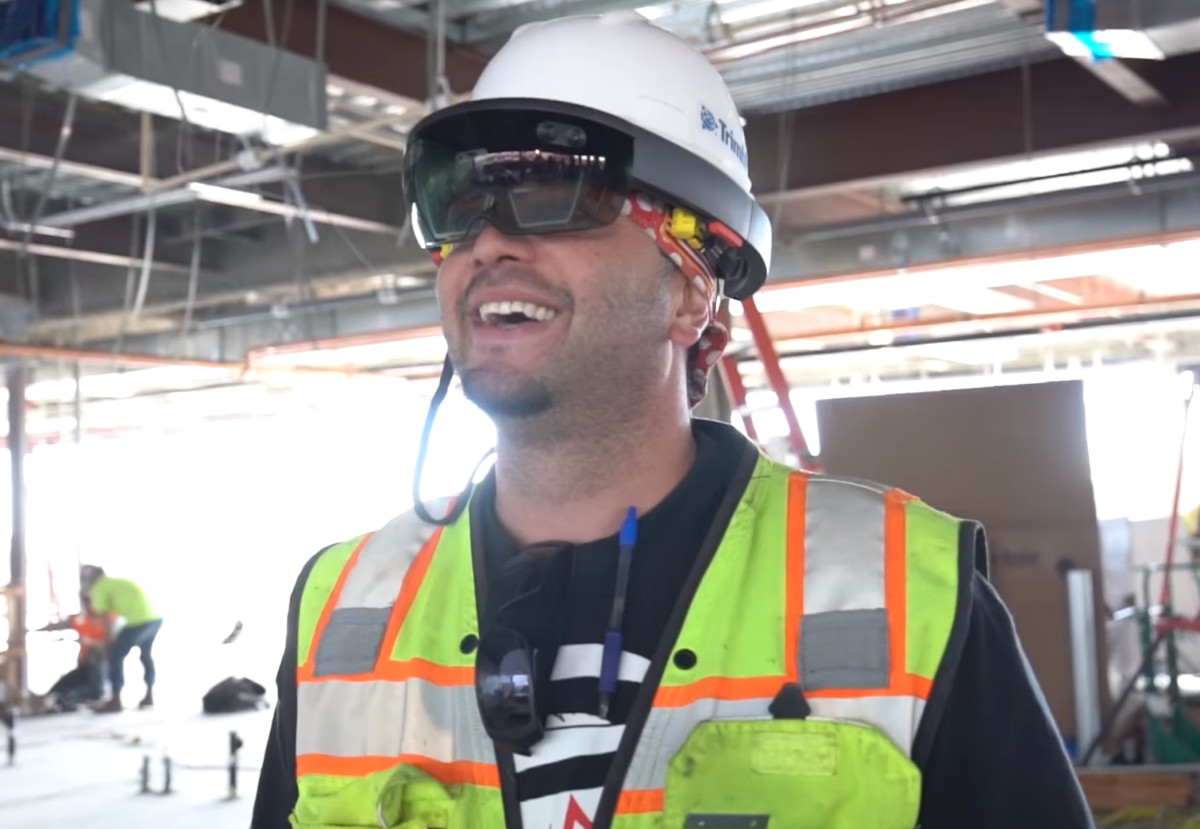 If Mixed Reality is to get a foothold in the construction industry hardhat compatibility is a legal requirement. We have already posted about Meemim's hardhat kit, which is already on sale but now giant engineering firm Trimble have announced their own version that should hit the market soon.
Shown off at the World of Concrete exhibition, their kit integrates the HoloLens with a hardhat, making 3D virtual reality accessible to workers in the field, and bringing CAD drawings to life in the real world via the Trimble Connect software, which can stream designs from the cloud.
The Trimble Connect software lets users select different layers of information from multiple subcontractors such as structural, mechanical and electrical workers, overlayed on the real environment.
This lets workers check work against the designs, find unseen wiring and plumbing, find layout points on the ground, record and preserve data and more.
The solution was developed in collaboration with Microsoft, features a suspension system and quick release clips and is ANSI approved. Trimble expects it to go on sale by Q1 2018.
See it in action in Trimble's video below and register your interest here: