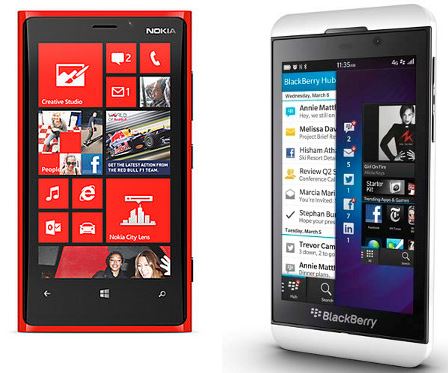 Just after few days of the release of latest Blackberry device, analysts have started their predictions. According to some analyst over at Barclays, BlackBerry Z10 sales were strong based on his own channel checks on a number of BlackBerry vendors in the U.K. over the weekend.
He also noted that Blackberry Z10 sales are off to a better start than Lumia 920.
"We believe this is a function of strong sell-through versus limited sell-in. …  We believe BlackBerry's Z10 is off to a better start than the Lumia 920. The solid initial demand is a positive step in our view, despite the number of challenges that remain."
What do you think? Is it possible for Z10 to beat Lumia 920 sales? In my personal experience, I've not seen or heard from anyone about their interest in BB Z10.
via: ATD