Amazon's Windows Phone app is no longer showing up in the search results of the Windows Store. If you are trying to install the app by searching for it in the Store, you will not be able to find it unless you have a direct link to the app. It seems like Amazon has made the app private, and the company is allowing users to download it if they have a direct link to it. In case you are wondering – yes, this is a feature in the Windows Store which allows developers like Amazon to hide an app in the Store (but allow customer with a direct link to download it):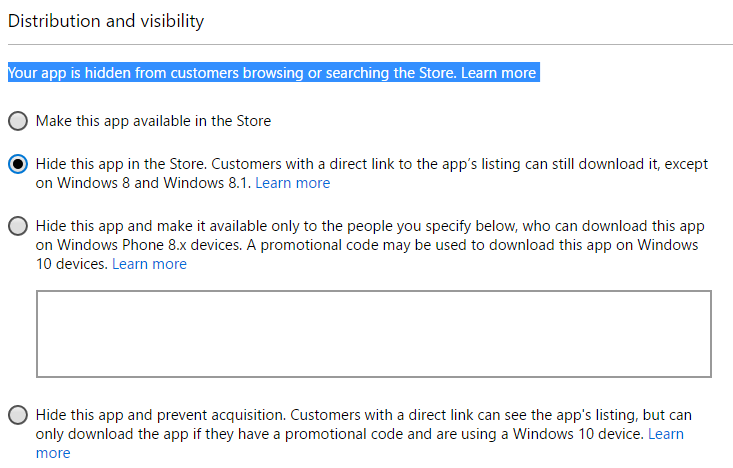 At the moment, we aren't quite sure why Amazon is hiding its app from the Store. It is possible that the company is hiding it because the app has a critical bug, or the company could be planning to launch a UWP app for its service soon. Of course, this is just speculation and we will update this article if we have official info regarding this issue.
If you want to download the Amazon app on your Windows Phone, you can get it from the Store below.