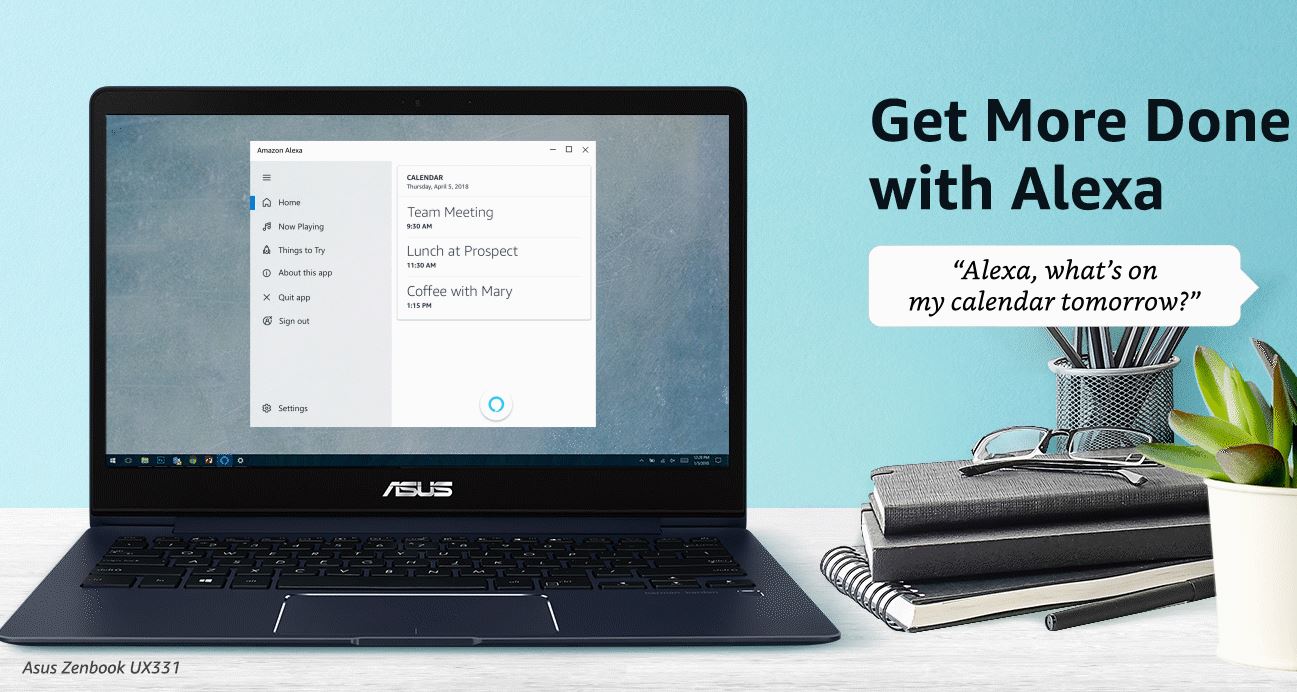 Amazon has finally released its Alexa voice assistant app in Microsoft Store. With Alexa app, you can check your calendar, create lists, play music, ask questions, read the news and more. You can also use your voice to control your smart home. Currently, video, communications, Spotify, and Pandora apps are not supported on the Alexa app for Windows 10 PCs. Amazon is planning to add PC-specific capabilities in early 2019 in addition to ongoing feature updates.
Things to Try after you install the app:
"Alexa, what's on my calendar today?"
"Alexa, read me a book."
"Alexa, turn on the light."
"Alexa, what's the weather at home?"
Alexa is currently available for Windows 10 PCs in the US, UK, and Germany, and will be coming to more locations in 2019. You can download the app here from Microsoft Store.