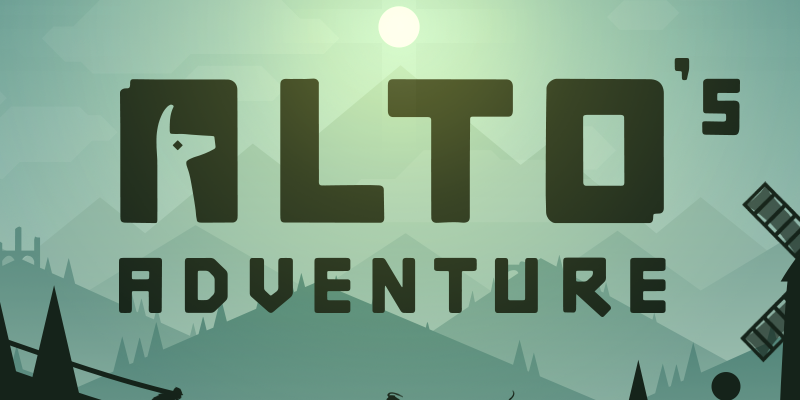 Alto's Adventure has just arrived on Windows 10. Alto's Adventure is a 2D snowboarding game that's plays like an endless runner, and the visuals look fantastic. You can check out the game's trailer below.
Alto's Adventure originally released back in 2015 for mobile devices, and it looks like it will work fairly well on the PC. The game has Xbox Live integration, too, which is always nice.
The game's features, taken from its store page, are also below.
Fluid, graceful and exhilarating physics-based gameplay
Procedurally generated terrain based on real-world snowboarding
Fully dynamic lighting and weather effects, including thunderstorms, blizzards, fog, rainbows, shooting stars, and more
Easy to learn, difficult to master one button trick system
Chain together combos to maximize points and speed
Test your skills with 180 handcrafted goals
Discover six unique snowboarders, each with their own special attributes and abilities
Challenge your friends. Compete for best high score, best distance, and best trick combo!
Acquire the wingsuit from Izel's workshop for an entirely new gameplay dynamic
Beautifully minimalist and evocative visual design
Alto's Adventure is a great looking game, and it's available for free right now in the Windows Store, where it can be found here.