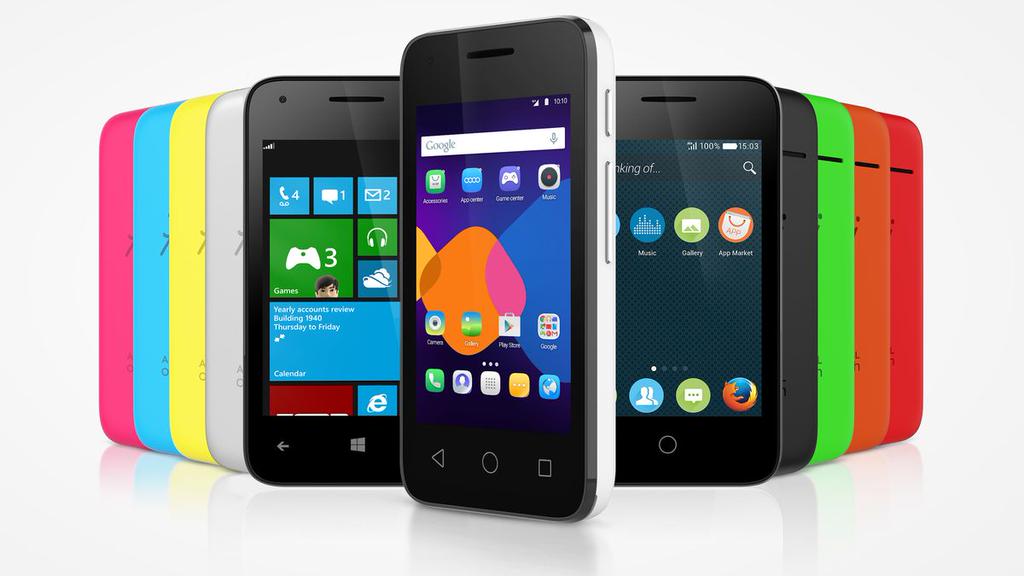 Alcatel today unveiled its new Windows Phone, the Pixi 3. The smartphone doesn't run Windows Phone only – it can run Android and Firefox OS as well. The Pixi 3 is available in 4 different sizes: 3.5 inch, 4 inch, 4.5 inch and 5 inch. The smartphone doesn't come with impressive specs, however. The company hasn't yet revealed other details about the smartphone yet. However, Alcatel will be showing off the smartphone at CES next week.
You won't be able to switch between OSs on the Alcatel Pixi 3 – that means, you'll need to decide whether to get Windows Phone, Android or Firefox OS. It's also worth mentioning that the 3.5 inch Alcatel Pixi 3 won't come with LTE, but the other variants will sport LTE support. Nonetheless, we'll make sure to share more details about the smartphone next week!
What do you think of the company's latest smartphone? Let us know in the comment section below.