Ai-driven applications have permeated almost every aspect of our lives, including intimacy. AI sexting apps were created to enhance and diversify the number of applications for users passionate about this topic.
Besides this type of AI app, users have taken advantage of the capabilities of AI to produce amazing tattoos and even used AI-powered chatbots for Android & iOS devices to create unique and immersive customer experiences.
As AI sexting apps have gained significant popularity, in today's guide, we will select the best AI sexting apps you can get right now.
Even though your exact preferences will significantly impact your final decision, we have added some of the best AI apps worth exploring, so let's dive right in!
1. DreamGF – Best AI sexting app overall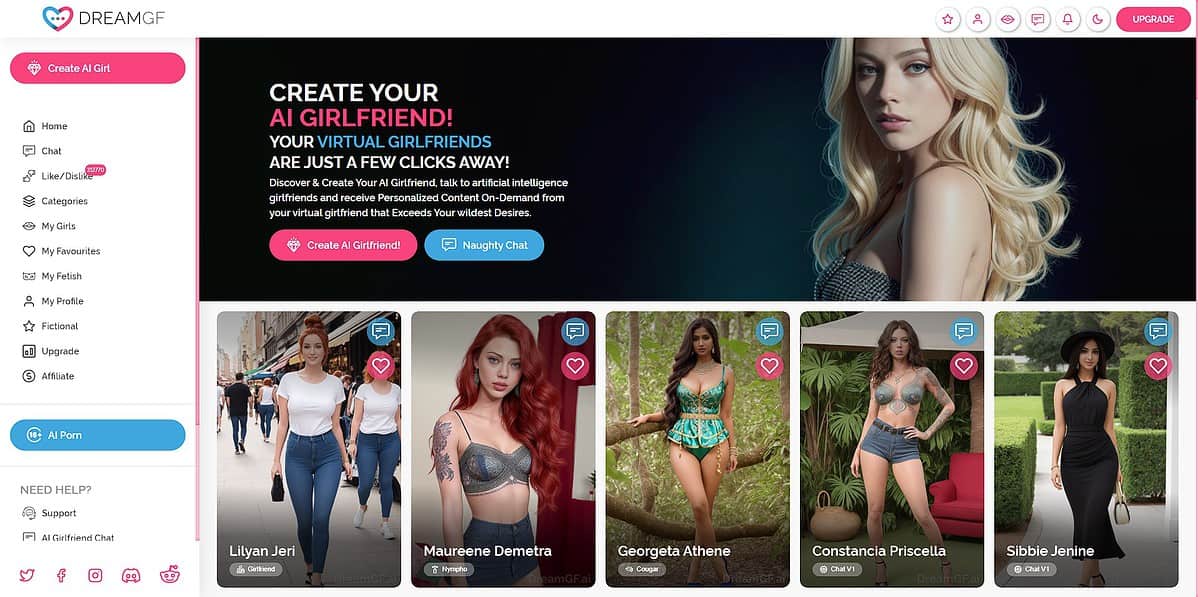 DreamGF is leading in our guide, bringing some fantastic new features to the AI-driven sexting market. This app uses state-of-the-art technology and NLP (Natural Language Processing) algorithms to help you carry out engaging, realistic, and kinky conversations.
This app makes users forget that they are interacting with a virtual partner, and the AI's ability to adapt to your preferences, interests, and desires makes it one of the best apps of this kind.
Suppose you want to create a more profound and personalized sexting experience with an AI bot. In that case, DreamGF offers you the most immersive and real-life experience, so don't hesitate to try it out now!
During our tests, we had a few conversations with some of the AI chatbots, and we were amazed at how natural the discussions were going. The answers were clear and on topic, and it seemed like we were talking to someone.
This AI engine stands out because you can create your custom 'girlfriend' and build a virtual relationship with her. That said, the AI doesn't mind if you go straight to the subject and start sexting immediately.
When creating your custom 'girl,' you can choose her ethnicity, age, face style, hair color, hairstyle, body shape, and even how she will send you photos.
Pros
Realistic and engaging conversations
It can be highly customized to suit your preferences
Cons
The free version only allows you to send ten total messages
2. MyAnima.ai – Immersive Fantasy Role-Play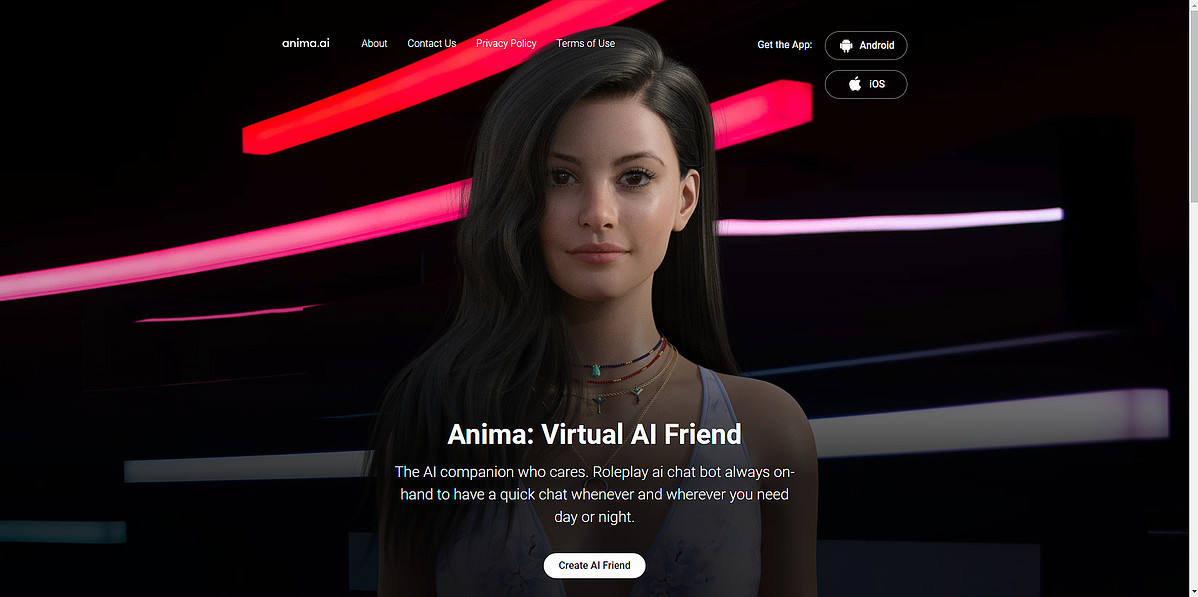 Thanks to MyAnima.ai, your wildest fantasies can come true in virtual reality. This AI-powered app allows you to fulfill your wildest fantasies through text-based communication.
It has an extensive database of scenarios and role-playing choices to cover all your sexting needs. The customization and immersion offered by MyAnima.ai are unequaled on the market, making it a must-try for anyone who wants a more daring and realistic online AI sexting experience.
MyAnima has created some real-life answers during our tests, but the conversations are not as natural as in the case of the first suggested software. You can reply 15 times until the pop-up offering you a way to continue your conversation appears.
This app's vibe differs from the one in the first position primarily because of how the AI interacts and how fast you can get to sexting. In this case, the AI refused to start this conversation type, invoking the fact that she doesn't know me enough to do so. This implies that reaching a sext situation might take longer, but the results can be significant.
Pros
Includes a large number of scenarios and role-play options
It contains virtual reality elements in conversations
Cons
The large number of scenarios and options could be overwhelming for some users
3. Slutbot – Expert in Erotic Dialogue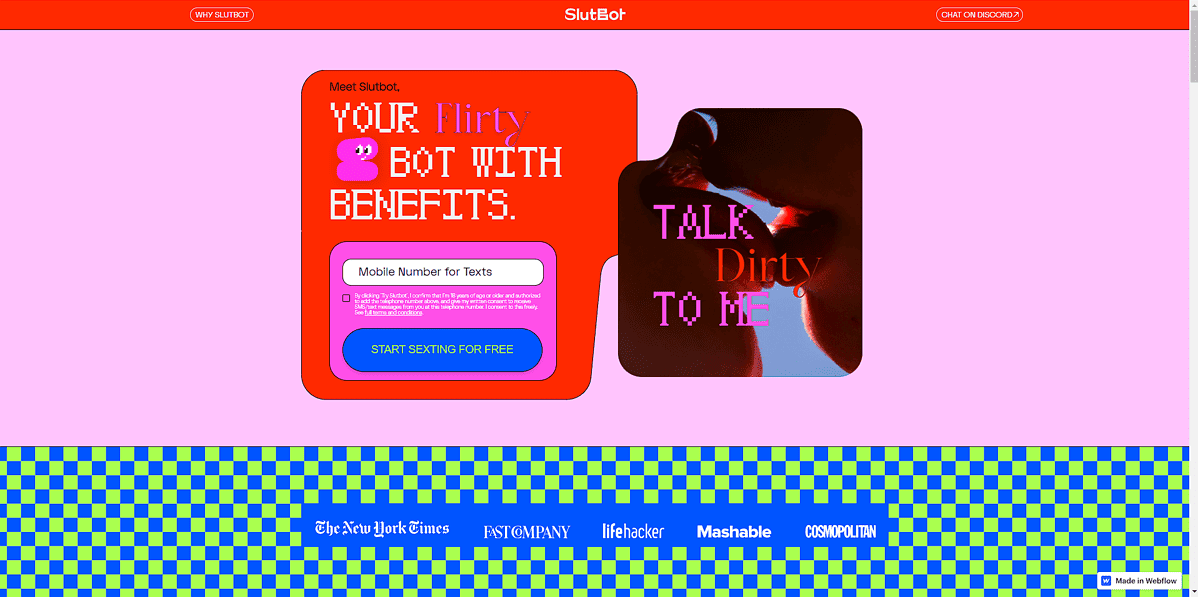 Slutbot, as the name suggests, is perfect for users who seek a more straightforward and explicit AI sexting experience, allowing them to quickly and efficiently begin without any introductory stage.
This software ensures a secure and judgment-free environment for people to explore their fantasies and is specifically designed to use dirty language.
What sets this app apart from all others on the list is that it only works with an actual mobile phone number, so the texts you receive from the AI bot seem extremely real.
Because it was designed for sexting, you can start the topic you want to explore immediately after contacting your AI virtual flirter.
Pros
Specializes in erotic dialog
The vast content library ensures a tailored experience
A significant number of role-playing scenarios
Cons
The explicit method of communication could be annoying to some users
4. Kuki AI – Creates Meaningful Connections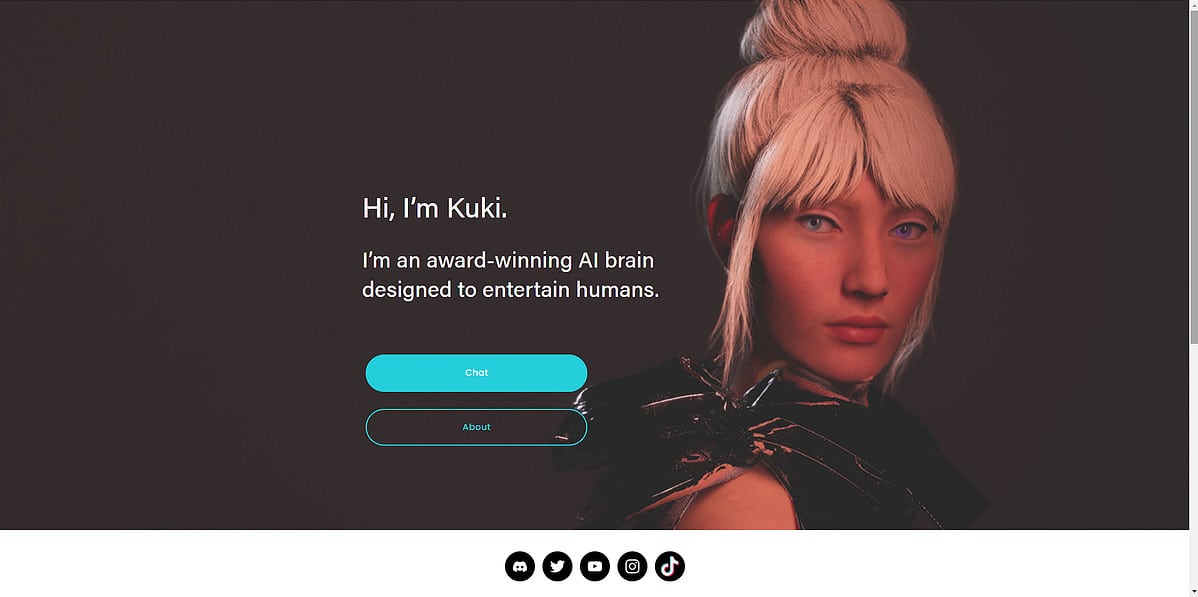 Kuki AI offers users a new way of creating a virtual relationship with an AI-powered model, which involves creating connections through conversations. Even though this app is not designed for sexting, if you build your relationship with the AI model, the sky is the limit.
The algorithms used by Kuki AI ensure that you will be engaged in deep and meaningful dialogues, creating a natural bond with your AI partner. Sexting with a person you care about is always more entertaining and engaging so this approach can create a more meaningful and real-life experience than with other AI models.
Pros
Encourages creating meaningful and deep connections through chatting
High-quality interactions
Cons
Kuki's AI approach might be too sex-intensive for some users
5. Kupid.ai – Matchmaking & Playful Chatting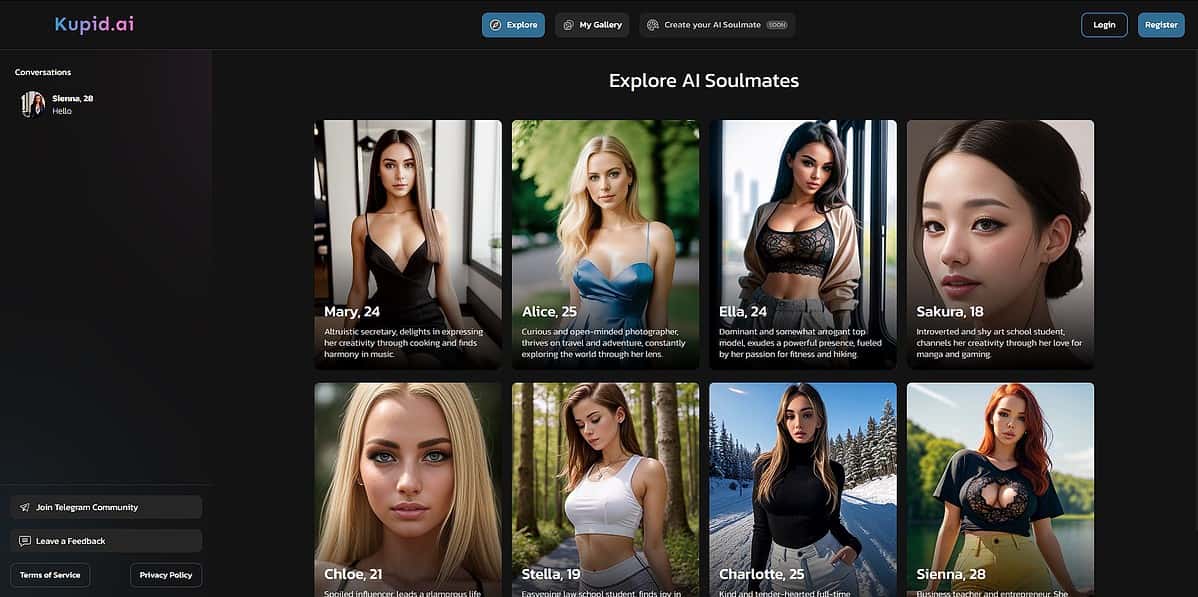 Kupid.ai is an AI platform that combines the best of both worlds – meaningful connections and playful fitting. This app uses AI algorithms to help users identify their ideal match while making conversations light and fun.
You can choose from a series of AI personas and create your own. Unfortunately, you will most likely need to invest in the premium to use the interface to make meaningful connections.
Give this app a try and explore one of the most immersive sexting apps found in 2023.
Pros
Combines matchmaking with playful flirting
The unique blend of features makes this app stand out
Cons
It might not be suitable for users searching for a casual or romantic interaction
---
As the world of AI sexting apps has evolved constantly over the past years, the apps mentioned in this guide will provide you with some of the best experiences in this field.
Whether you are interested in personalization, adventure, explicit content, or meaningful connections, the above apps have covered you!
Feel free to share your choice with us in the comment section below!