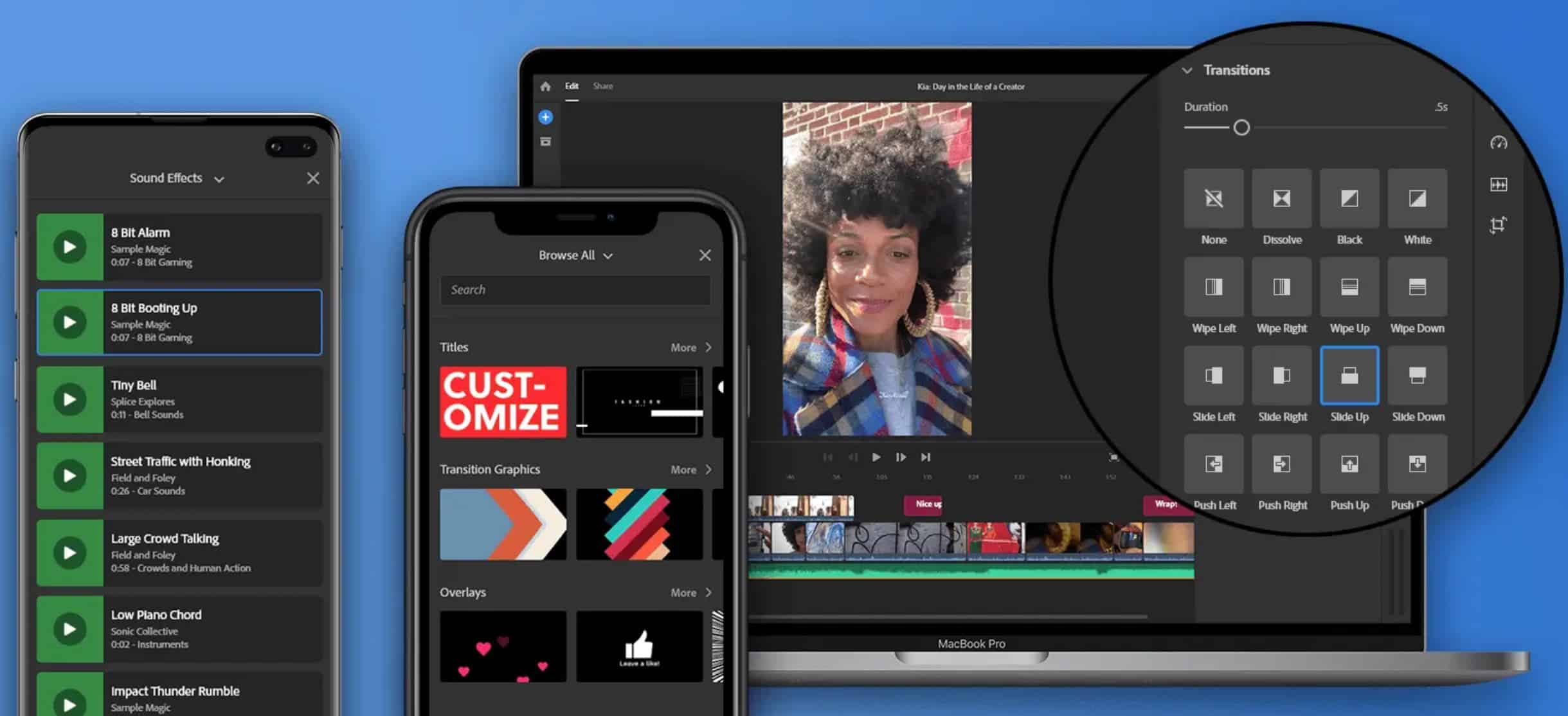 Today, Adobe announced a major update for Adobe Premiere Rush apps. The new features include all-new graphics and audio browsing experience, hundreds of royalty-free soundtracks, sound effects, loops, transitions, animated titles and more.
What's new in Adobe Premiere Rush:
The new graphics and audio browsing experience makes it easier than ever to find audio, transition graphics, and animated titles.
Through the partnership with Splice, you now have hundreds of audio options to add to your clips, royalty-free.
Three new transitions: Push, Slide, and Wipe. With more creative freedom than ever, you can choose to implement them from the top, bottom, left, or right-hand side of the screen.
Plus, Pan and Zoom and Auto Reframe are now available on all platforms.
 More animated titles to add to your videos and help your content stand out from the crowd.
Source: Adobe