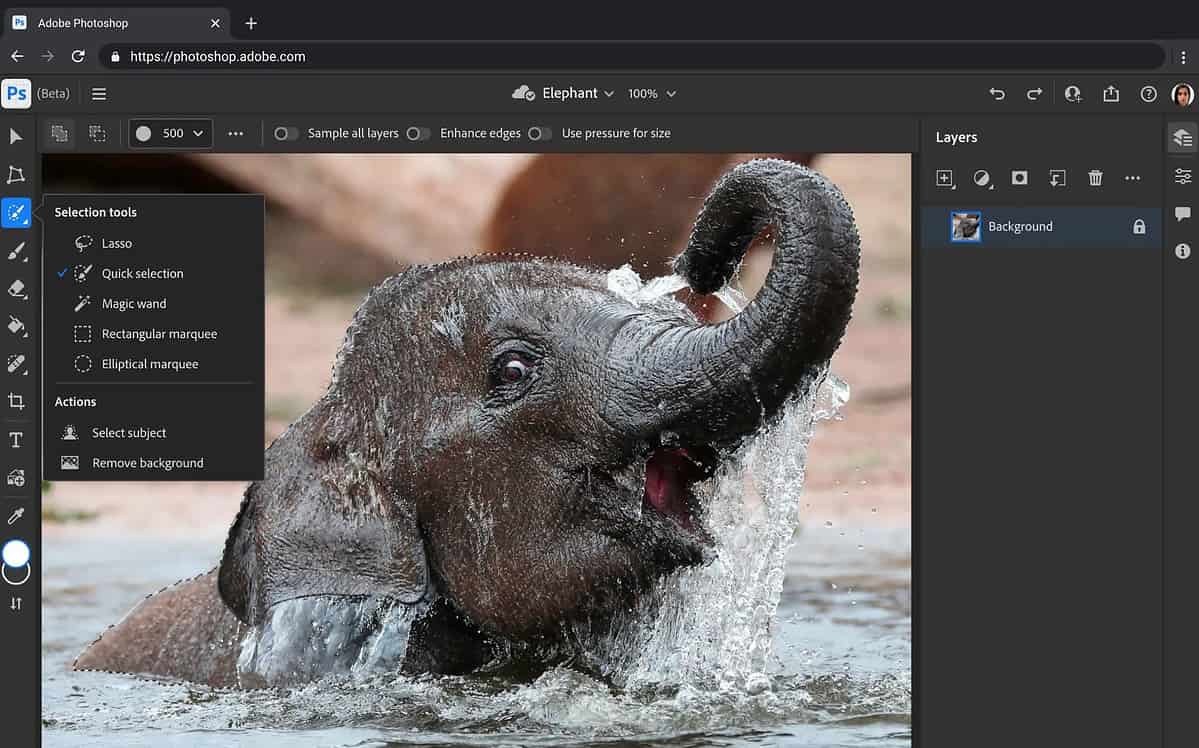 Adobe today announced the availability of Photoshop and Illustrator preview on the web. These new web experiences will work on Chrome and Edge browsers. You can now open and view Photoshop cloud documents in the browser, add or respond to comments, and make basic edits without having to download or launch the app.
Photoshop for web features:
Manage feedback and editing permissions with your internal and external stakeholders and clients. You can share your document to invite others to make edits, or send a view-only link for comments, contextual pins, and annotations.
We are beginning to explore Photoshop editing workflows on the web as part of the beta. Starting today, you will see some limited editing features like simple layers, selection tools, masking, and more. We are starting with workflows for retouching and adjusting images, some of the most common Photoshop use cases.
Source: Adobe