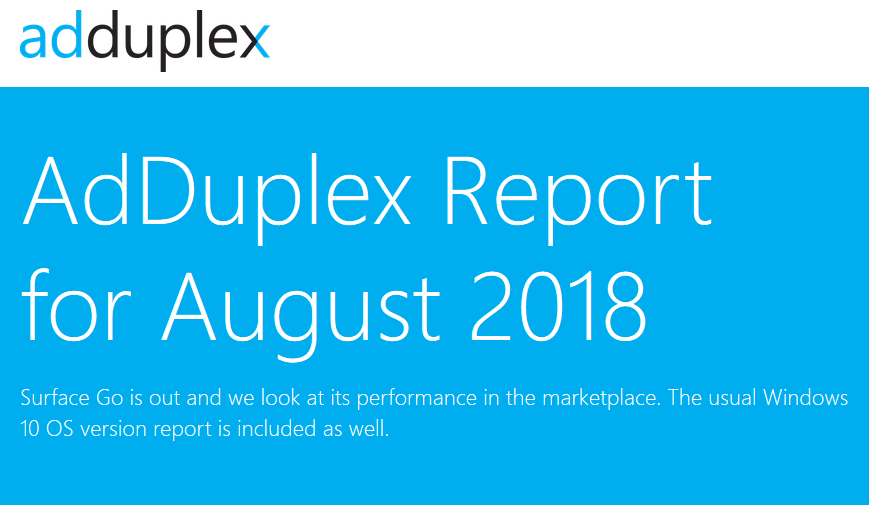 AdDuplex has released their monthly Windows 10 usage report. The report is based on the data collected from apps running on AdDuplex SDK v.2 or higher.
According to the report, Windows 10 April 2018 Update is seeing a steady growth. The latest report indicates that Windows 10 April 2018 Update is now installed on 86.7% of the Windows 10 devices.
Moving to the Surface lineup, Surface Pro 4 is dominating the market with 32.7% of the market share followed by Surface Pro 3 which is at 18.6%. At the bottom lies the Surface Studio with just 0.1% of the market share. Surprisingly, the newly launched Surface Go has already beaten the Surface Studio and has captured 1.24% of the market.
We do expect, Windows 10 April 2018 Update to grow until September and should decline once RS5 rolls out to the public. As for Surface Go, we should see it capture market faster than previous Surface devices thanks to the price. Surface Go will help Microsoft capture some of the mid-range market which is currently dominated by iPads and Android Tablets. However, it might be tough to Surface Pro 4 which has been leading since the last couple of months.