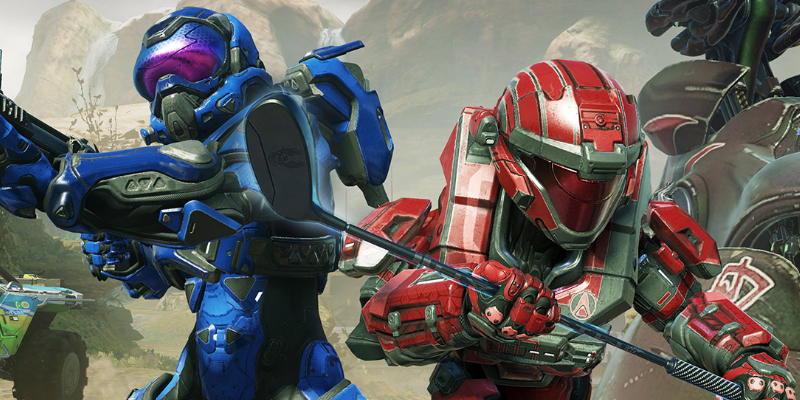 Update: 343 Industries confirmed today that Halo 5 would run at true 4K 60 FPS on Xbox One X. There are also other substantial improvements planned according to a new statement by 343 Industries. Halo 5 is far from done! Warzone is an imbalanced mess and the developer promised that they would fix the mode so that matches aren't one-sided.
---
Since the Xbox One X reveal, many gamers have been asking why Halo 5: Guardians or Halo: The Master Chief Collection weren't getting Xbox One X updates. Why were they missing from the list? It looks like those games are coming, it's just going to take some time for 343 Industries to upgrade those titles to 4K. In a recently interview with Giant Bomb, Phil Spencer mentioned how 343 Industries was looking into their past games. Today on NeoGAF, Halo's Frank O'Connor confirmed that Spencer saw some "things" when he visited the studio recently. O'Connor's response makes it clear that they're working on bringing their games (Halo 5: Guardians or Halo: The Master Chief Collection) to Xbox One X.
As you all know, 343 Industries' main releases are Halo 5: Guardians and Halo: The Master Chief Collection so we suspect that those games will be the first ones to be upgraded for Xbox One X. However, smaller titles like those twin-stick shooters may also receive a bump in resolution. 343 Industries don't want to announce when or in what capacity their games are coming to Xbox One X but they're definitely going to be on the console. That part is evident. While we don't know how long we'll have to wait to experience the upgraded visuals, it's great to see that 343 Industries are making it happen.