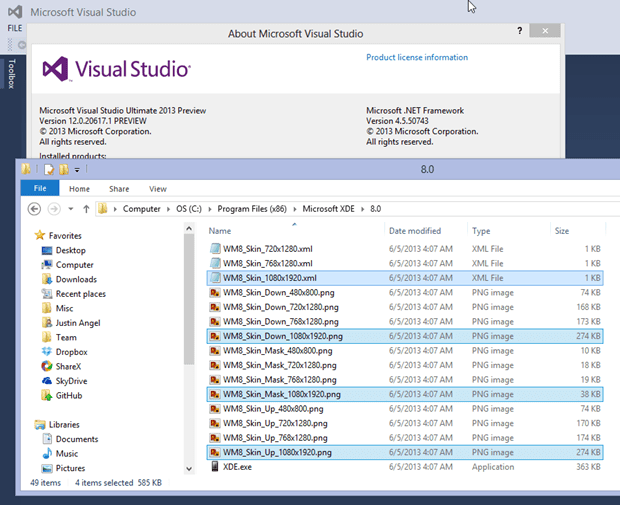 We expect the next minor version of Windows Phone 8, GDR3, to bring support for Quadcore processors and 1080P screens.
So far it is all conjecture and rumour however, but now developer Justin Angel has found some 1080P skins for the Windows Phone 8 emulator from Visual Studio 2013 which I think pretty much confirms that support for the higher screen resolution is on the way.
GDR3 is expected to arrive in time for a flagship Nokia phablet with a 1080P screen and Quadcore processor, which I am sure can not arrive too early for many users.