The top two browsers for Windows Phone, Surfy and UC Browser, both offer considerable feature sets. Yet one stands out, and is set to take the position as the #1 Windows Phone web browser app.
Without further ado, here are the top 10 reasons why Surfy is better than UC Browser: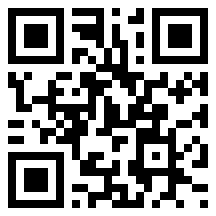 Surfy has real tabs just like on the desktop. UC Browser has multiple screens, which are cumbersome and time consuming to switch between.
Surfy is all about you, and has themable tiles and a panoramic hub that you can personalize with photos from your own collection. Surfy's theme support allows you to configure the highlight and tab color to follow your phone's theme color.
Surfy includes free downloadable HTML5 games that are playable even when not connected to the internet.
Surfy lets you save and share downloaded files using email or via other apps on your phone.
Surfy is made by a small Mum and Dad company in Switzerland, unlike UC Browser, which has thousands of employees.
Surfy is updated far more frequently with new features. Surfy has had more than 20 new releases in the past 12 months.
Surfy is integrated with Cortana and has Voice Search allowing you to search using your voice and your preferred search engine.
Surfy allows you to listen to pages with its amazing multilingual text to speech engine.
Surfy supports a broad range of the new Windows Phone 8.1 capabilities, including file and link transfer capabilities, as well as File Save and Open Picker support. Surfy even supports shake to refresh.
Surfy has been translated by volunteers into 21 languages, with more on the way. UC Browser supports only 9 languages.
Download Surfy for free here.